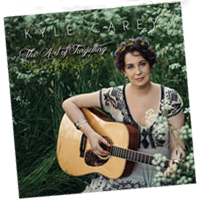 This twelve-track release marks US singer-songwriter Kyle Carey's third album in recent years. Carey is a singer with a delicious voice and a keen eye and ear for traditional sounds, music that never ages but which seems to grow ever-more, increasingly important. Her last offering, a few years ago, 'North Star,' was quite simply one of the finest modern roots-cum-Americana discs out there and, with 'Art of Forgetting,' she has again forged a track through the mundane and mediocre modern music world to deliver another true delight.
Produced by Grammy winner, Dirk Powell, a guy who knows his way around the Americana roots scene, Carey is joined by some of the best in the business here: North Carolina's ex-Chocolate Drop and current favourite, Rhiannon Giddens, Louisiana's swampy acoustic guitar ace, Sam Broussard, Irish pipe genius, Mike McGoldrick, English fiddler, John McCusker; all heap the quality on with an album that is firmly rooted in tradition with a twist, taking Appalachian roots music back to its original seminal source in Scottish and Irish Gaelic culture.
Carey turns in a few Scottish Gaelic gems, as usual, but here with a fuller sound than we've come to expect, and a self-assurance that simply sparkles at every turn. Closing with the ever-popular and beautiful 'Trouble in the Fields', from the pen of Nanci Griffith, Carey has come a long way in a short few years and, delightfully, shows no sign of settling down or resting up any time soon. A genuine gem, a true delight, 'The Art of Forgetting' is an album to positively savour.


The follow-up to her breakthrough North Star album sees the New Hampshire-born Gaelic Americana singer-songwriter Kyle Carey further exploring her musical fusion of Celtic and Appalachia while augmenting it with inspirations drawn from the American south and Cajun. This time around, recording in Louisiana, she's enlisted folk A-list support in the form of Rhiannon Giddens, John McCusker and Mike McGoldrick, not to mention guitarist Sam Broussard from Steve Riley and the Mamou Playboys, brass section Kai Welch and Josh Scalf, percussionist James MacKintosh, bassist (and producer) Dirk Powell and mandolinist Ron Janssen with Gillebrìde Mac'IlleMhaoil and Liz Simmons providing backing vocals.
It opens with the sensuous Celtic-infused end of a relationship title track, The Art of Forgetting, a slow waltzing, fiddle-coloured number inspired by Sonnet XLIII and One Art from, respectively, Pulitzer Prize-winning American poets Edna St. Vincent Millay and Elizabeth Bishop. Things turn jazzier on her reading of the Irish ballad Siubhail a Rùin, the refrain translated in Scottish Gaelic with Welch and Scalf on trumpet and sax and Powell behind the piano.
Inspired by both the preceding track and Farewell to Tarwathie, it's a return to fiddle-led Celtic waltz territory for Come Back To Me, Powell here providing accordion on a plaintive song of longing for a lover's return from the sea, conscious that the longer he's away, the more likely he's d.
The English folk tradition informs Opal Grey, an emotionally turbulent song of post-love grief washed with percussive waves, its extended pathetic fallacy allegory inspired by both Sir Patrick Spens and The Rime of the Ancient Mariner. Indeed, the influence of poets looms large, both W.B.Yeats, Robert Frost and Virginian Louis McNeill casting their spells over the banjo-founded Tell Me Love, Carey's pure vocal taking on country hints on a love song dedicated to her Italian philosopher partner, Carmine Colajezzi. He's the inspiration too for Sweet Damnation, another number with prominent banjo accompaniment alongside fiddle that harks to memories of their first date.
McNeill's influence resurfaces on the jaunty lope of Tillie Sage, named for the poem of the same title, a brass-burnished song of love gone sour that draws on Miss Havisham from Great Expectations for its portrait of a woman fallen from "heaven's gates, to fiery hell" after love's betrayal.
Sung in Gaelic, if Sios Dhan an Abhainn sounds melodically familiar, that's because it is a translated rework of the American gospel Down To The River To Pray, Welch providing soulful New Orleans flavoured trumpet. Maintaining the gospel feel, Rhiannon Giddens joins Carey to add harmonies on the haunting For Your Journey. At two minutes it is the album's shortest number, their voices backed by just a muted drone. It's an ambiguous song of a journey or escape variously inspired by St. Matthew's Gospel, the River Styx and the Underground Railroad, the network of secret routes and safe houses used by African-Americans to escape from slavery in the 19th century. It also refers to the North Star, the title of her previous release.
Piano and fiddle again underpinning the fingerpicked acoustic guitar, the album's final stretch begins with Evelyna, another absent lover number, this one inspired by John Hiatt's Crossing Muddy Waters. The last of the Gaelic tracks comes with Puirt à Beul, a mouth music song learned from Hebridean singers Christine Primrose and Mairi McInnes, Carey duetting with South Uist Gaelic singer Mac'IlleMhaoil (MacMillan) with Powell accompanying on piano.
It closes with the sole cover, Powell providing backing vocals and McGoldrick on flute on a lovely, wistful version of Trouble in the Fields, Nanci Griffith and Rick West's poignant account of a farming couple resolving to pull together in the face of hard times, a muted, distant fiddle coda bringing it all to a close.
Underscoring both her skill as a storyteller and her background as a musical ethnologist alongside her songwriting craft and understated, intimate and engaging vocals, if North Star was a coming of age, Carey's third album marks her blossoming into a rich maturity.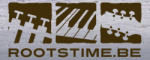 New Hampshire is a state in the New England region in the northeastern United States. It is the birthplace of the 29-year-old singer and songwriter Kyle Carey, who now lives in Brooklyn, New York, who has focused on bringing Celtic and Appalachian folk songs for her musical career. She debuted on record in 2011 with the album "Monongah", which in 2013 got a sequel with the EP "One Morning In May" and in 2014 with a second studio album "North Star".
With "The Art Of Forgetting" Kyle Carey now comes up with a brand new third studio album. Twelve songs in the style named "Gaelic Americana" were given a place on this disc. She herself also learned the Scottish-Gaelic language she knows to speak flawlessly and she sings songs on this album in this totally incomprehensible language.
On this new album are songs like the Irish traditional "Suibhail A Rùin", the Scottish traditional "Puirt À Beul" and the "Sios Dhan An Abhainn" (see video) brought together with Gillebride MacMillan that proves to be a Scottish-Gallic translation are from an American psalm "Down To The River To Pray". This traditional was also in a slightly different version on her previous album "North Star".
Luckily but for us non-native speakers, Kyle Carey also releases nine songs in the English language, which enables us to understand what her songs are about. For example, the album title track "The Art Of Forgetting" deals with the processing of a lost love and "Come Back To Me" is a cry from the narrator of the song about the impossible return of a deceased partner. "Tell Me Love" is again a very ordinary, but sweet love song and "Sweet Damnation" tells about the passionate warmth between two brand new lovers.
Together with 'Carolina Chocolate Drops' lead singer Rhiannon Giddens Kyle Carey brings a gople-inspired a capella duet in the song "For Your Journey". In closing we get a beautiful orchestra with "Celtic and Cajun influences", a song that is described as a tribute to singer and composer of this song Nanci Griffith.
"The Art Of Forgetting" by Kyle Carey has already become an excellent folk record that will certainly appeal to fans of this musical genre. Finally, we would like to congratulate fiddler John McCusker for his beautiful contribution to just about all songs on this album.

DJ Praise
'A treat – she has the most fantastic voice.'
– Frank Hennessy, BBC Radio Wales
'A wonderful album from Gaelic-Americana singer-songwriter Kyle Carey – already a contender for album of the year.'
– Desi Fisher, Radio Northern Ireland
'Some very beautiful songs on this album'
– Jim Canales, Acoustic Revival
'Amazing new disc!'
– Ed Malachowski, WXOJ
'Kyle Carey and company at their best.'
– Campbell Cameron, Oban FM
'A fantastic new album from Kyle Carey.'
– John O' Regan, Eclectic Celt, Limerick City Radio


Album of the Week Selections
BBC Radio nan Gàidheal
BBC Scotland Iain Anderson Show


Song Premiere
Artist: Kyle Carey
Hometown: Brooklyn, NY
Song: "The Art of Forgetting"
Album: The Art of Forgetting
Release Date: January 26, 2018
Label: World Music Network's Riverboat Records
In Their Words: "The Art of Forgetting' is a seasonal love song I wrote with influences of Edna St. Vincent Millay's 'Sonnet XLII' and Elizabeth Bishop's 'One Art.' My producer, Dirk Powell, and I began the track with an LP-style introduction — to highlight the sensuality of the influences in the song. We also wanted this to allude to a sense of time travel, which is encapsulated in the different eras and influences touched upon throughout the album."


Song Premiere
'For Your Journey'
Celebrated singer-songwriter Kyle Carey is set to release her fourth studio effort, The Art of Forgetting, on 26 January. The album will release through Riverboat and is currently up for both physical and digital pre-order. Predating the LP's release is the serene "For Your Journey", a gospel-inspired track that defines the term "short but sweet".
Additionally, joining Carey on this tune is none other than fellow Americana artist Rhiannon Giddens. She offers another layer of evocative, emotional depth through her gorgeous harmonic performance. As always, Carey's music is in part about acknowledging our historical roots. Her nearly spiritual collaboration with Giddens on "For Your Journey" only furthers accentuating the song's inspired origins as an ambiguous nod to the Bible, Greek mythology, and the Underground Railroad.
"I wrote 'For Your Journey' with a gospel theme in mind, but wanted the song to remain ambiguous enough to be read on a few different levels," says Carey. "For that reason I wove in Biblical imagery, references to Greek mythology and allusions to the Underground Railroad."
"Looking at the song from these angles the 'North Star' could be the Star of Bethlehem, Jordan the river Styx (or the Mississippi), and the 'hound a baying' tracker hounds or Cerberus. The inspiration hearkens back to a time when a simple gospel psalm could have been used as a code for an escape route. It was a great honor to have the talented Rhiannon Giddens join me on this track."


Song Premiere 
'Siubhail a Rùin'
Kyle Carey's forthcoming album The Art of Forgetting (World Music Network's Riverboat Records) was produced by 4-time Grammy winner Dirk Powell, and features a track with Rhiannon Giddens on vocal harmonies. An English-speaking American, Kyle Carey spent her early childhood in Alaska immersed in the Eskimo language of Yup'ik. Later, in Nova Scotia, she learned Gaelic, the traditional Irish language that fewer than 75,000 native speakers in Ireland are natively fluent in today. Carey differentiates her musical style from typical Celtic Americana as being a more unique Gaelic Americana because of her immersion in the traditions of the language. On this project, she emulates her mimetic ability to dwell in Gaelic from the inside.
Carey told Americana Express: "'Siubhail a Rùin' is a traditional Irish ballad that I've always loved. Considering this song has been recorded by so many other artists, my producer Dirk Powell and I decided to give it our own spin by adding a bit of New Orleans-inspired trumpet and a jazz swing. I also translated the verses that are originally in Irish to Scottish Gaelic to give it a 'Gaelic Americana' feel. It was an honor to have North Carolina's Rhiannon Giddens join me on harmony vocals."
For an exclusive sneak preview of her duet with Rhiannon Giddens, listen
The project is comprised of contributions from international musicians also adept in the Celtic/Gaelic folk style: John McCusker from Scotland with Mike McGoldrik, from Ireland, on flute and Ron Janssen of the Netherlands. Then there's Louisiana's Sam Broussard on guitar and Nashville's Kai Welch on trumpet, along with North Carolinian Giddens on vocals. The album celebrates Americana musically with Powell and McKusker on fiddle and Janssen on mandolin.
Lyrically, Carey's voice is chilling, and the partly native Gaelic lines are a pure auditory treat. As she sings: "I wish I was on Buttermilk Hill, it's there I'd sit and cry my fill, and every tear would turn the mill, 'S gun tèid thu m' eudail slàn," the Gaelic phrases in her multi-tonal voice will send shudders of delight down your spine. Giddens' accompaniment is the icing on the treat.
-Melissa Clarke, Americana Express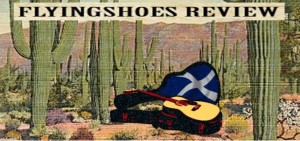 Produced by Dirk Powell (key member in Joan Baez and Rhiannon Giddens' band) in his Breaux Bridge, Louisiana recording studio Kyle Carey's latest album (her third) has, as expected some fine players and vocalists aid the travelled performer. Once a full-time waitress, the New Hampshire-born Scottish Gaelic inspired performer also has a wonderful understanding of traditional Irish music. Carey actually made her professional debut playing in 2011 in Dingle, Co Kerry. Earlier still after college, she travelled to Cape Breton on a Fulbright Fellowship to study Celtic music.
Next step taken was for her to spend a year on the Isle of Skye as she studied Scottish Gaelic, intensively with Christine Primrose, and with her now about to turn thirty Carey is still studying. Only now it is how best to use the tones of the former with folk music of America, primarily. The kind influenced by the criss-crossing of the Atlantic from the British Isles up into the Appalachian hills and beyond. Producer Powell's influence and understanding of the latter is an area she will no doubt have tapped into, and with him playing extensively on the record (bass, fiddle, mandolin, guitar, backing vocals, accordion, banjo and piano) aided by John McCusker (fiddle), Mike McGoldrick (flute), Sam Broussard (guitar), James Mackintosh (percussion), Ron Janssen (Octave mandolin), Kai Welch (trumpet), Josh Scalf (trombone) plus backing vocals from Rhiannon Giddens, Liz Simmons and Gillebride Mac IlleMhaoil Carey's eclectic combination of work is beautifully presented.
Carey's drawing on Gaelic music and Appalachia The Art Of Forgetting is a big project in itself, but to also convert an old American gospel hymn "Down The River To Pray" to Scottish Gaelic, and be inspired by a Child Ballad, Yeats, McNeil, Frost and poems by West Virginian Louise McNeill plus work of Charles Dickens the depth of the record is immense. That is not the end of it, because for one song she checked-out John Hiatt's Crossing Muddy Water, and she includes a cover of a Scottish mouth music song. Last but not least, she also tenders a version of the Nanci Griffith – Rick West's composition "Trouble In The Fields". Phew! At last you can draw breath! Now that is what you call a sizeable undertaking, her producer Dirk and friends from his TransAtlantic Sessions days have together (plus his continued thirst to learn more about traditional music) ensured her work is seen in the best light possible. Powell's work on banjo, piano and fiddle (alongside that of McCusker and McGoldrick) is masterful!
Among the highlights, and there's more emerging everyday as the music of this stylish performer melts into my subconscious. Her handling of opening cut "The Art Of Forgetting" reminded me of Natalie Merchant's artistic style. While Carey's version of "Siubhail a Ruin" is a sheer delight, and on showing much grace, the gentle fiddle, guitar and flute warmed "Come Back To Me" takes the listener to a heavenly place; and in the moving "Sios Dhan An Abhainn" ("Down To The River To Pray") she genuinely reaches a great height. Although I would have liked to had more emphasis on the vocals, and more space allowed but my preference isn't for every one.
"For Your Journey" is as stripped down tender as they come piece. Performed a cappella style, Carey with support from either or both Mac IlleMhaoil and Simmons produces something most special. You can feel and measure the stillness and beauty. On displaying more freedom, and yet more grace a song written whilst in Louisiana "Evelyna" powers forth as much imagery is released. Her grasp of Gaelic is outstanding and demonstrated in wonderful fashion by piano warmed 'mouth song' "Puirt A Beul"; learnt from the singing of Christine Primrose and Mari MacInnes her performance is mesmerising. As already noted, Carey does a version of "Trouble In The Fields", and with fiddle, flute and piano, plus harmony vocals accompaniment she does full justice to the iconic composition.


Having previously recorded in Ireland and Scotland respectively, Kyle decided to resort to the studio of Dirk Powell, located in the deep south of the United States, for her third work The Art of Forgetting. The same studio where Rhiannon Giddens recently recorded her beautiful album Freedom Highway. This class box can be heard on For Your Journey. But she is certainly not the only great musician Kyle has this time at her disposal.
For example, John McCusker (violin) and Mike McGoldrick (flute) are featured on the poster. Moreover, the record of producer Dirk Powell is very big. He is not only one of the best banjo players in the world, he has worked with many great musicians such as Emmylou Harris, Levon Helm, Jack White, Joan Baez, Steve Earle, Kris Kristofferson, Linda Ronstadt and Jackson Browne. With such skilled counselors, success was assured in advance.
The repertoire consists of own songs and traditionals. Particularly beautiful is the rendition of the famous Irish ballad Siubhail à Rùin. You have to come from a good house to be able to add something substantial to the large number of already existing interpretations. Special ingredients here are trumpet, piano and standing bass. Also the self-written opener The Art of Forgetting is imbued with Irish melancholy thanks to the fiddle and flute.
Sometimes the existing repertoire is the inspiration for new songs. The aforementioned Siubhail à Rùin led to Come Back to Me. She wrote a song during her stay in Louisiana, Evelyna. Listening to John Hiatt's Crossing Muddy Waters led to that song. The flute in Opal Gray is wonderfully melancholic. There are mainly Irish influences in the songs, so on the first hearing more than on the predecessor.
Kyle has also recorded a new version of the traditional Sios Dhan An Abhainn, which is based on the famous gospel hymn Down to the River to Pray. The album also has a Dutch touch by the collaboration of Ron Janssen on mandolin. It is always a pleasure to hear the beautiful, heart-warming voice of Kyle. Fortunately, that is also possible in April, see here for the dates.


Celtic folk, Americana and Appalachian sounds are combined in the music of American-born Kyle Carey, born in 1988. Her music is often referred to as 'Gaelic Americana'. Her musical career started in 2011 in Dingle, Ireland, where she recorded her debut album "Monongah".
She has just released her third full-length album, "The Art Of Forgetting", via Riverboat Records / World Music Network. Again, she offers her soft Celtic Americana mix. With a beautiful voice and the participation of guests such as Rhiannon Giddens, John McCusker and Mike McGoldrick, she puts her pleasing, mostly restrained and contemplative compositions tastefully into the spotlight. The announced Southern influence, after all, the album was recorded in Louisiana, can be described as rather subtle. Nice and relaxed music for quiet hours, but do not worry, "The Art Of Forgetting" is not Celtic kitsch as it is so often served.


Kyle Carey is from New Hampshire and she plays music that has not been misnamed with "Gaelic Americana". Their synthesis of Celtic influences and traditions of the Appalachians, thus a sum of the music of the Old and the New World, is also completely successful on this, their third LP, The Art Of Forgetting.
Also this record was created as part of a Kickstarter project, such as the last record from 2015, "North Star". On The Art Of Forgetting there are some great musicians who have helped shape the project professionally, including the one in Louisiana, where the music was recorded, based Sam Broussard, then Ron Janssen from the Netherlands, from Ireland Mike McGoldrick, from Nashville Kai Welch, and from North Carolina Rhiannon Giddens, as well as a man I once enjoyed as a bandmember of the Battlefield band in his young years, playing his very virtuoso Fiddle game – John McCusker.
All together have created a beautiful product that once again sparkles with melody and harmony.
In addition to the obviously strong Celtic impact, there are also some nuances that put some 'a good song still the icing on the cake, with "Sios Dhan an Abhainn" is, for example, the use of the trumpet. Another Gaelic song, "Siubhail à Rùin", performed light and discreetly swinging, has also been decorated with trumpet. Well done is the short Cajun influence at the end of the last song. Very beautiful and tender-melancholic is "Opal Gray" succeeded, gorgeous, as the drummer soulfully plays with the cymbals, and – sure – the Fiddle and Mike McGoldrick on the flute gently lead us into an Irish atmosphere with their empathetic game, that is one of my favorites among the songs. "Tell Me Love", stylistically rather settled in the Appalachians, is also one of the very soulful titles, but ultimately you can not deny any of the pieces, not to be full of passionate emotion, because the whole record is consistently well done.


Celtic crossroads artist Kyle Carey's brand new recording is no debut – the honor belongs to 2011 release Monongah, recorded in western Ireland and produced by Donogh Hennesy of the acoustic super-group Lùnasa. But The Art of Forgetting, her third outing and her first recorded on American soil, nonetheless represents something new: a fully realized work that combines her deep reclamation of her Gaelic roots with the rich panoply of sound that typifies the contemporary integration of pan-regional folkways, supported by Dirk Powell's stunning production and cajun-flavored studio work, Louisiana's Sam Broussard on guitar, Scotland's John McCusker on fiddle, Nashville's Kai Welch on trumpet, and the warm harmonies of crossover superstar Rhiannon Giddens on a reinvented Irish tradtune. Heavenly, and highly recommended.


The Art of Forgetting is Kyle Carey's delightful third album, another beautiful collection of Gaelic Americana that takes you away to another place, the album was released on January 26th on Riverboat Records – at the time of posting is available to stream in full at fruk.


I do not know how much a person's life is affecting when spending a part of his childhood among Eskimos, thanks to the school teacher's parents. But I'm sure that few people are so serious about playing music so that they spend years learning a language and studying the music they belong to. American Kyle Carey did exactly that, first in Scotland and then in Ireland, learning the Gaelic language, while trying to establish a relationship between Celtic / Gaelic and American folk music.
Many believe that this has succeeded in creating the "Gaelic Americana" music from both cultures. This is already the third record of the singer, and there is a chance to hear the first song in the category where the songs are being collected that have to be born British, Scottish or Irish for the unforgettable enjoyment. There is no song here, no jig, no dudes, so you can hear anyone listening to this music for the first blink of an afternoon. What you do is wrong, because it's a lot more diverse, more variegated, more adventurous – although I admit that this puck will not be tricky at the dance houses.
Nevertheless, The Art of Forgetting album is indeed full of surprises, and it also has a chance to discover it after several plays. There is, for example, the Irish ballad "Siubhail a Rùin", played jazzically in the studio. English folk music is quoted by "Opal Gray", which is not only interesting because it was inspired by Samuel Taylor Coleridge's poem, "Rime of the Ancient Mariner", but by the appearance of the bandage and the cloak-waves. Specials include "For Your Journey", in this short song, Rhiannon Giddens is welcomed and his presence is even more appreciated thanks to the more discreet arrangements. When it comes to mixing, and usually the instrumentation is fantastic, Carey and Dirk Powell have done a great job, as well as language selection (both English and Gaelic texts are all occurring) just as much and exactly as they are used in a particular song than the dreamer necessary for perfection. The crown is made up of Carey's voice, which is both charming and feminine – in some ways it seems to be coming from a fairy tales, say Pán Peter, so it is so magical. I am not arguing with this statement because it really is in truth.
To whom I recommend: music with good sense and taste mixed with celtic and american (appalachian mountain ballads, bluegrass, etc.).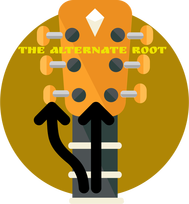 As a student of tradition and music, Kyle Carey weaves the threads of her studies into a rich tapestry of song on her recent release, The Art of Forgetting. Her understanding of the Gaelic language of her ancestors has long been a part of Kyle Carey's life, and she blends her knowledge with words and music in two tracks on The Art of Forgetting, infusing "Siubhail a Ruin" with an English translation on a Folk Rock rhythm, and "Sios Dhan an Abhainn" with a Bourbon Street funereal cadence guided by a lonely trumpet cry. Kyle Carey is an audio alchemist, telling the ghostly story of "Tillie Sage" on haunting backing of old time Folk, giving a Celtic flavor to "Sweet Damnation"", and coloring "Opel Grey" with a touch of Irish Folk as The Art of Forgetting remembers the work of Nanci Griffith to close out the album with "Trouble in the Fields".