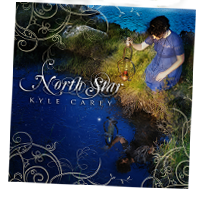 Kyle's sophomore release North Star received a remarkable amount of critical acclaim and press from both sides of the Atlantic. Kyle's reviews for North Star have been compiled below. We appreciate all the kind words and praise!


'Kyle Carey is back once again with a breezy laid back follow up on her Monongah debut from 2012.  Intricately woven music provided by some household names in the traditional music world underscores her own brand of 'Gaelic Americana.' Seamus Egan produced the album with Katie McNally, Dirk Powell, Catriona McKay, Natalie Haas and others supplying the layers of instrumental emotion that bring Kyle's hushed words to life.
The short, heartfelt lines of 'Casey Jones Whistle Blow' with its beautiful interplay of fiddle and banjo show just why Kyle Carey is making such a name for herself as a writer and performer.  Capturing moments in life where emotion and nature intertwine to create memories is not easy.  For Carey this seems to come naturally, as sunlight, sound and the wind that blows off each season brings with it melancholic moments of sadness and love.  For me the key to any song is a melody or phrase that reflects your own life, that you can make your own.  On this Kyle scores again and again.
"Build me a ladder to the northern lights, so I can watch them from the sky" is the refrain from Northern Lights, another gentle melody, more standard in its arrangement, but no less engaging. The simplest of ideas, be it the brightness of a hot June Day ( included below ) or autumnal colours fading to grey provide inspiration. "Looks like it's short days once again, I can't fight the Autumn. So I'll just sit here reminisce, as the light fades low to evening" – from 'Winter Fever.' An outstanding second album imbued with real emotional and melodic observations on life lived and love lost.'


'As in all things musical, there are those who are the real thing and those who are mere pretenders and, even as essentially traditional as Kyle Carey undoubtedly is, she is quite clearly the real thing with her album North Star providing an abundance of evidence regarding her dedication to the music that she loves.
Those traditional influences, whilst always prevalent, do not disguise the elegance that is part and parcel of Ms Carey's song writing skills. Her lyrics seem particularly heartfelt this time around with 'Winter Fever', in particular, demonstrating a metaphorical mastery of the emotions raised by letting love go that lesser talents can only aspire to. Even 'Let Them Be All', and there is no more traditional song on the album, seems less a reflection on the ways of the past than a commentary on the things we have lost today.  Those are but two examples of her way with words and, with a voice that I am driven to describe as auburn although I can think of no logical reason why that description is appropriate, she has the means to take those songs and use them to make your heart beat in synchronisation with her own.
You can't help but think of open spaces when you hear this album for North Star is infused with a reverential honesty and comforting warmth that so many musicians in the same genre simply fail to master and, for the benefit of those in the cheap seats, I state once more that Kyle Carey is the real thing.'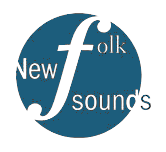 'North Star succeeds Kyle Carey's debut album, which struck many ears in 2011. The twelve tracks on the CD have a light meditative character and connect exactly with the beautiful landscapes that adorn the folding cardboard sleeve. Immigration and desire are predominate themes. Carey studied Gaelic and mastered the language completely. We can hear this in 'Cairistiona' and 'Sios Dhan an Abhainn' (Down to the River). The CD closes with an interpretation of 'Across the Great Divide' by Kate Wolf. A nice ending to great atmospheric and musically balanced CD.'
-Hans Van Deelen, New Folk Sounds


'Kyle Carey's travels have taken her across the United States, to Scotland, to Ireland, and to Cape Breton in Canada, where she she immersed herself in Celtic music and in the Scottish Gaelic language. The result of all this is a music Carey calls Gaelic Americana. On her recording North Star she offers graceful and thoughtful storytelling on her original songs, tales which range from a spooky story of emigration in 'Wind Through Casper' to a song of love gained and lost through changes of season and heart on 'Northern Lights.' Her distinctive voice is well framed and supported by musical friends from both sides of the ocean. Producer Seamus Egan wisely sets Carey's voice at the center of things, though, whether she is exploring her own tales or bringing in an Appalachian tinge to 'Sios Dhan Abhainn/Down to the River' sung in Scottish Gaelic, or giving a Celtic twist to Kate Wolf's song 'Across the Great Divide.' More here!
-Kerry Dexter, The Perceptive Traveler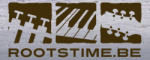 'With her lovely, soft voice Kyle sings lyrics as if they are fragile porcelain figures. In some songs on North Star Kyle makes me think of the Irish folksinger Mary Black and her sister Frances, who navigate similar musical waters in their work. North Star is only the second album from Kyle Carey, which suggests, much to our pleasure, that we will hear more. We look forward to more from this talented singer and songwriter in the near future.'

DJ Praise
'A voice to die for.'
-Mike Harding, The Mike Harding Folk Show
'I had a chance to listen to the whole album in one sitting this morning, and I'm as much in love with it as I was Kyle's first album!'
-Bryan Kelso Crow, Celtic Connections Radio
'Kyle Carey is delicious!'
-Ellen Ellis WVUD
'Kyle Carey is in fact–great.'
 -Dani Hayveart, Rootstime
'A great CD'
-Donnie Campbell, CJCB
'I'm in LOVE with Kyle Carey's North Star–just in time for my 'best of the year' list.'
-Barry Graham, WHRV 
'North Star has a brilliant sound. A very well-balanced CD.'
–David Long, Radio Adelaide, Australia 
'Lovely stuff—really.'
-Cherrie Mcllwaine, BBC Radio Ulster
'A superb new album.'
-Jeremy Rees, Honkytonk Radio
'Love the new Kyle Carey CD. Lots of good songs, it's not hard to play great music.'
–Carolyn VandeWiele, WFHB
'Fabulous. Absolutely outstanding.'
-Frank Hennessy, Celtic Heartbeat BBC Radio Wales
'Beautiful songs, beautiful sound, beautiful voice, beautiful emotions… the more I listen– the more I'm in love.'
-Mike Penard, Radio I.S.A. France


Singer/songwriter Connects With Audience$ Through Crowdfunding –
See more at: http://wglt.org/


'The sparkling folk and roots music of Kyle Carey spans continents and time-spans that are unimaginably magical. The incorporation of American, Celtic, Gaelic, Scottish, Irish, and Appalachian leanings are evident throughout. Kyle's vocals are akin to European songstresses, Heidi Talbot and Karine Polwart. Fans of folk, roots, European music, and country will be amazed by the stuff on this album. I give North Star five big ones! Try it today.'
-Matthew Forss, Inside World Music. More here!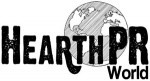 'The paths that the Celts traveled from the Old World to the New are not etched in stone or traced on maps. But they are recorded in songs, and if you know the songs well enough you can retrace these paths to discover what binds these cultures across the ocean. This is exactly the kind of voyage that American vocalist Kyle Carey undertakes in her new album, North Star, which was produced by renowned Irish-American artist Séamus Egan (Solas). Her songs draw from Americana roots, Irish-American traditions, and Scots Gaelic poetry with the kind of effortless ease that only a lifetime traveler and a musical polyglot can pull off. With beautiful vocals, masterful accompaniment, and a far-reaching vision, Kyle Carey is making songs that look forward to the next hundred years of American and Celtic tradition.'
–Devon Leger, Hearth Music More here!


'The songs on this album are all very beautiful, as are the arrangements. Moreover, the songs are made even stronger by the fantastic contributions of guest musicians. There is a great chemistry between the musicians, who understand each other blindly. Seamus Egan's production is exemplary. Additionally, Kyle has a warm, pleasant voice, making it even more enjoyable to listen to is. North Star is a very balanced CD that very soon will get the listener it in its grip and not let go.'
–Theo Volk, Folk Lantern More here!


'North Star is a superb effort and sure to be one of the best releases of 2014. It picks up where Monongah left off and takes on another musical journey that Kyle so capably directs. I really love this CD and am thrilled that it is so beautifully crafted.'
–Craig Huegel, WMNF


'Kyle Carey is one of a unique group of artists whose work spans the Celtic-American bridge with consummate skill and dexterity, combining genuine feel for and immersive appreciation of both. Traditions as old as the hills are wound carefully around an equally proud, although younger, heritage to the outright benefit of both. Her latest album North Star is one of those special albums that offers its own inherent magic. Once heard, you're captivated.
Kyle refers to her music as Gaelic Americana, and for me that's a perfect description. Combining the passions and belief of nations always more than ready to put their narratives, traditional and contemporary into song, is nothing new but just occasionally someone mixes the blend in a way that sets their music apart from others. Listen to North Star and you'll understand exactly what I'm saying. With a richly emotive voice that I could listen to for hours this lady breathes life into every phrase.
Highlight songs include the longing and hope within 'Casey Jones Whistle Blow', a tough message over gorgeous melody in 'Nora O'Kane', the soul-catching tale of 'Wind Through Casper' and the beautifully crafted sorrow of 'North Star' – to be honest they're pure joy for your ears. Personally, I fell for both 'Winter Fever', an exquisite song that seeps into your soul and makes it its home, and what must certainly become a 'yard-stick' take on Kate Wolf's 'Across The Great Divide', against which to measure all other covers.
North Star is produced by Seamus Egan and fetures an impressive selection musicians that includes Dirk Powell, Catriona McKay, Natalie Haas, Chris Stout, Josienne Clarke, Ben Walker, Craig Werth, Natalie Haas and more.
Find Kyle Carey and North Star… you will be so glad you did.'
-Tim Caroll, Folkwords


'The second album from this wonderful artist has a bit more of an American singer-songwriter feel to it than her first (which I recommended here when it came out a couple of years ago), and projects a slightly darker and more introspective mood. But the Celtic aspects of her art are still well in evidence; she sings a couple of songs in Gaelic, one of which purely exemplifies her unique ability to blend American and Celtic influences: it's a gorgeous arrangement of the gospel classic 'Down to the River to Pray,' which takes on a very different flavor when sung in that language. Carey's voice is a thing of great beauty and gentle power, and her songwriting goes from strength to strength. Highly recommended to all folk collections.'
-Rick Anderson, CD Hotlist

DJ Praise 
'I just love her voice.'
 -Mark Michaelis. WGDR
'North Star exceeds Kyle's highly successful debut Monongah…the instrumentation and vocal harmonies are superb.'
 -Len Holton, KUAR
'The new album from Kyle Carey is
North Star
, and is a blend of Celtic and American influences which Kyle herself dubs 'Americelta' by coining that word for the record label. The album includes a Gaelic translation of Alison Krauss's 'Down To The River To Pray', an apt example of the merging of traditions. Recorded in Glasgow and mastered in Philadelphia,
North Star
is a must-have album from a must-hear singer. '
-Trevox, Argyll FM
'Kudos to Kyle!'
 -Rob Thurlow, KRFC
'Just Lovely.'
-Genevieve Tudor, BBC Radio Shropshire
'Kyle's music is superb.'
 -Lilli Kuzma, WDCB

'More Scottish influence in a new album called North Star from KYLE CAREY (Americelta Records) who was actually born in Alaska, although her influences have crossed North America and Europe.  She has a unique Gaelic Americana sound. There's a Gaelic walking song, and a Gaelic version of 'Down To The River To Pray' (from Oh Brother). But there are also Country influenced numbers like the bouncy opener 'June Day', and the Appalachian infused 'Nora O'Kane'. There's also a superb version of Kate Wolf's 'Across The Great Divide'.
Recorded at The Gorbals Sound studio in Glasgow, and mixed in Philadelphia, this is a lovely album to listen to. Not a straight Country album, but enough of a mix for me to enjoy.'


'Carey's songs follow exactly the right tone and take us on a wonderful journey through a fictional Celtic American landscape where elements of Irish and Scottish folk perfectly blend with americana elements. Thus creating her own unique sound that has now come into its own. Recorded in Scotland, under the leadership of the Irish American grandmaster Seumas Egan, Carey is supported by a set grandiose talents, all putting their best foot forward, and making North Star a best of 2014.'
-Heaven Magazine


'This second release from Kyle Carey is a mixture of Scottish Gaelic and American folk influences. Carey has lived a colourful life as a citizen of the world and absorbed traditional influences from various sources;  living in an Eskimo village in the Alaskan Bush, studying language and music in Cape Breton Canada, the Isle of Skye and New York City. So we are given a truly transAtlantic artist who includes both American and Celtic styles into her songs. This set of twelve tracks was recorded in various locations; Scotland, Ireland, New England and Louisiana.
Produced by Seamus Egan and including two traditional songs, one in Scottish Gaelic, the self- penned music is rich and played with real heart. The arrangements possess great harmonies and the melodic feel of the many musicians used here translates into a very smooth listen. Kyle sings in a beautifully clear voice and the accompaniment of fiddle, banjo, mandolin, dulcimer, viola, cello and guitars help to lift the songs onto a higher level. 'Wind through Casper', 'North Star' and 'Winter Fever' are all fine examples of the themes of longing and immigration that run through her songs and the cover of Kate Wolf's 'Across the Great Divide' is a fitting way to bring matters to a satisfactory conclusion.'
-Paul McGee, the Lonesome Highway


'Kyle Carey relishes combining and exploring genres and seeing where those changes lead her. In her case, the basics are Americana, especially Appalachian music, and Celtic, especially the music of Scotland. Carey merges both well in her recording North Star, drawing on hints of folk tales to create contemporary stories and staying true to intent while adding to interpretations of traditional and contemporary covers. Many of her characters are seeking or experiencing changes, such as the fisherman and his bride in the title track, or the story of wanderlust told in 'Winter Fever.' 'Wind Through Casper' is an immigration song with a spooky twist. Carey melds both Americana and Celtic in her cover of Kate Wolf's 'Across the Great Divide' and offers the gentle 'Down to the River to Pray — Sios Dhan an Abhainn'– in Scottish Gaelic.'
-Kerry Dexter, Wandering Educators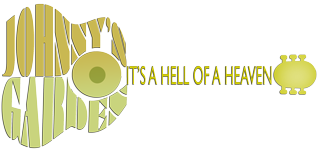 Johnny's Garden
'Three years ago, I wrote that Kyle Carey's Monongah gave me the feeling of floating on a cloud. The pure, warm voice of Kyle in combination with the beautiful acoustic accompaniment is inviting and most compelling, the melodies and writing far from superficial. Kyle effects me just as the sirens did Odysseus. Kyle had the bar raised high for her second album, and we should be grateful that she has brought the project to a successful end, because the result with the name North Star is yet another treat.
With this record Kyle pushes her 'Gaelic Americana' style a bit towards Gaelic: with the instrumentation, but also by its choice for producer Seamus Egan, best known as the frontman of the Irish group Solas. He provides a rich and subtle production that gives Kyle's voice space and the cloud is much more colorful and yet still feels comfortable.
North Star begins approachably and smoothly with 'June Day', a song about an Australian summer love, and that summery and nimble sound remains in 'Casey Jones Whistle Blow', with a delightful banjo backing by Dirk Powell and violin by Chris Stout. The mood is then reversed and 'Northern Lights' lets us hear Kyle Carey as we know her better: somewhat melancholy, but her comforting voice never sad. These kind of thoughts fit Kyle Carey like a glove. The same can be said of 'Nora O'Kane', a beautiful song that was inspired by an eponymous poem by the American Louise McNeill.
The high level is easily retained in the sequel, singing and interaction in both the slow and the smoother songs. It's almost impossible to name a favorite, because I find myself craving what seems to change with every listen. The beautiful title track and 'Winter Fever' are memorable, but also the final Kate Wolf cover 'Across the Great Divide' should not go unmentioned.
Kyle Carey had high expectations to meet with her second album, but with her choice of producer and the selection of musicians (including Josienne Clarke and Ben Walker, who recently presented itself a new album, Pauline Scanlon, Katie McNally, Craig Werth and already mentioned Dirk Powell and Chris Stout) she succeeds with flying colors. A delicious collection you can't help but keep listening to.'


World Music Central
'American singer-songwriter Kyle Carey has a new album titled North Star where she delivers an exciting mix of American folk music and the traditional sounds of Cape Breton (Canada), Ireland and Scotland. North Star features Kyle's meaningful vocals along with an impressive cast of musical guests from both sides of the Atlantic. North Star is an excellent example of trans-Atlantic music, featuring a talented vocalist and songwriter as well as stellar instrumentalist from the bluegrass, American folk and Celtic music scenes.'
-Angel Romero, WMC
Read Kyle's interview with 'World Music Central' here!

DJ Praise
'I've been enjoying it immensely. So much so that I left the CD in my home player for Kyle's on-air interview!'
-Campbell Cameron, Oban FM
'Isn't Kyle's new album beautiful. The singing, production, sound and songs are all superb.'
-John Carmichael, BBC Radio nan Gàidheal
'Brilliant.'
-Ross MacFadyen, Celtic Music Radio Glasgow


Album of the Week Selections
Celtic Music Radio Glasgow
Caithream Ciùil Radio nan Gàidheal
Blues and Roots Radio


Read Kyle's interview with the Peverett Phile here! 


Scots American folk exploring the female side of the international relationship
'There are not many albums that can boast songs sung in Scots Gaelic (Rachel Newton's, 'Changeling' being the only recent release that comes to this reviewer's mind), however, Kyle Carey's new album, North Star, has the honour of containing two. When you take in the context of this sublime and gently arresting collection of songs, the Scots Gaelic element seems merely a part of the aural furniture rather than a quaint addition. North Star explores, through re-imagined traditional folk tunes and original compositions, the age old relationship between the Celtic fringes of the British Isles and the new world of the east coasts of America and Canada, hence the Carey penned and American centric 'Casey Jones Whistle Blow' sitting alongside the arguably more esoteric 'Sios Dhan an Abhainn.'
The release breaks further ground by exploring the female experience of this ancient international exchange, an aspect of human experience, certainly in music, that has been less explored. The album, over its twelve tracks, focuses and pays respect to the folk tradition, maintaining story and spirit over and above musical dynamics, yet it is enticing and educational in equal measure.'
-Matthew Boulter, Americana UK


'When people talk about fusion music, Americelta, rarely, if ever gets mentioned, that may be because they share a common root, but both found their own directions, stories changed and muted and unlike with the excellent Transatlantic Ballads series, North Star reminds us that the music changed and mutated as well as the lyrics and that there are opportunities to bring those two threads back together, something that Kyle Carey does with a real relish.
Carey is an artist with a troubadour heart, taking in both the US and Canadian highways and airways, before those airways brought her to the roads and lanes of Ireland and Scotland, absorbing influences and lessons along the way, sharing time with other musicians that had travelled different routes to similar destinations.
A lot of those musicians Dirk Powell, Katie McNally, Josienne Clarke & Ben Walker, Catriona McKay and Chris Stout, amongst others make appearances on the album and that mix of musicians from both sides of the pond is what helps bring a distinction to Kyle's delightful vocals and arrangements. It brings in instruments and combinations that you may not expect, songs sung in Gaelic featuring Appalachian mountain dulcimer and songs about Casey Jones with a Scots edge.
Carey's distinctive vocals, provide a strong bridging point as they seem to effortlessly unite sound and style, something that can be summed up in her heartfelt cover of 'Across The Great Divide'. Whilst this might not sound as fusion as some combinations of traditional music styles from around the world, there is a lot here that is not only delightful on the ear, it's also highly entertaining and makes you think. North Star definitely reflects that troubadour heart and draws on its power.'


'Kyle Carey creates a trans-Atlantic bridge between audio influence with her self-described Gaelic-Americana style on North Star, her most recent release, guiding the music through both American and Celtic acoustic traditions. The longing of the stories matches the misty North Country fiddle that drifts across the album.
The instrumentation of the recording keeps to its traditions, blending the mix of Celtic fiddle and cello with Appalachian Mountain dulcimer and mandolin. Piano, bass, harmonium, percussion and backing vocals fill out the music bed for the tales. A young woman longs to make tracks of her own, away from the railroad that takes her lover away on 'Casey Jones Whistle Blow', no sleep creates a waking dream in the old pictures 'Across the Great Divide' and a bitter cold crosses the Atlantic in 1829 to become part of the 'Wind Through Casper' when it lays down to a long rest in the west.
Kyle Carey is a singing story-teller taking you through a tumble in the summer grass on a 'June Day', letting you watch the night fade in the title track and reworking Alison Krauss' 'Down to the River', marrying traditions in the original with the Scottish-Gaelic translation of 'Sios Dhan an Abhainn ( Down to the River).'
-Danny McCloskey, The Alternate Root


'Be warned with this, the second album from singer songwriter Kyle Carey entitled North Star.
Yes, be warned, as the longer you listen the more you are drawn in to the soothing tones and delicate instrumental that fuse together to bring an album of beguiling captivation that catches you until the last note falls from the air. This captivation is in the delivery, the arrangements, instrumental and vocal harmony choice and of course, the fact that the majority of tracks on the album are self– penned with emotive lyricism that conjures a landscape and soundscape of vivid colour.
Produced by Solas stalwart Seamus Egan, the languid yet intricate style on the album is supported by a cast of skilled instrumentalists such as Dirk Powell, Chico Huff, Natalie Haas and Catriona McKay, amongst others, whilst the careful choice of vocal harmonic combination brings out a stunning blend of sound with Pauline Scanlon and Eamon McElholm shining on North Star as they soar over an anchor of string instrumental and turn the waves to gold. That skill in choice of vocal blend is fully apparent also on the opening track, the vibrant, 'June Day' as Josienne Clarke lifts the intensity of Carey's emotive delivery and that intensity continues through to 'Sios Dhan an Abhainn' where the power of engagement holds firm as the voice of Gillebride Mac IlleMhaoil unites with Carey's with a captivating force.
Each track is special in itself, whether it is the turn of phrase or a melodic twist, Kyle Carey has surpassed herself in bringing her thoughts and dreams to life through a soundscape that positively emphasises the languid intensity within.'
-Eileen McCabe, Irish Music Magazine


Best Music 2014
'Kyle Carey names the music she does 'Gaelic Americana.' On her album North Star she draws on the American folk songbag for style with her song 'Casey Jones Whistle Blow', a song of dreams for a better day, and a slightly eerie song connecting Ireland and the American west and immigration called 'Wind Through Casper'. 'Northern Lights', 'North Star', 'Winter Fever','June Day' — many of Carey's original songs have to do with change, and coming to terms with that. She holds a storyteller's line and gift in the singing of these as well as the writing, leaving space of the listener to make his or her own way into the stories. There's also a fine cover of 'Across the Great Divide', and a lovely take on 'Sios Dhan an Abhainn/ Down to the River to Pray' which Carey sings in Scottish Gaelic. Musicians who support Carey on the project include many whose names will be know if you walked along the music road before, among them Seamus Eagan, Katie McNally, and Natalie Haas.'


Video Premiere + Song of the Day
'We have a very special video premiere today from the talented Kyle Carey whose debut CD, Monongah, won well deserved praise across the music press. As a debut it set a very high standard for her to follow but as you can hear on the title track of her new album North Star she has leapt to the challenge and carried it off in her own unique way along with the support from a stunning guest line-up. It doesn't get much better which is why we've also chosen it as our Song of the Day.
North Star has been produced by Seamus Egan, a founding member of the Irish-American folk super-group Solas, and is supported by a cast of musicians (Dirk Powell, Natalie Haas, Chris Stout, Josienne Clarke, Ben Walker) no less brilliant than those on "Monongah". And what to expect on this one? Kyle had this to tell us:
'North Star' is the title track off my new album, and has a couple different sources of inspiration. The main source is a song written by the great Irish songwriter Mickey MacConnell called 'The Tinkerman's Daughter'. Mickey's own song is inspired by a poem of the same title written by the Irish poet Sigerson Clifford.
In the song, a farmer spies the 'Red-headed Anne', daughter of the Tinkerman as she camps one evening at the edge of his field. Bewitched by her beauty, he arranges for her to be his wife–in exchange for a pony to her father. But Anne is unhappy in her new settled life and eventually runs away from the farmer to return to her own people. There's a similar legend in Irish lore about the 'selchies' or seal people–who take on human form. It's a common story to hear of a selchie woman removing her sealskin to bathe at the shore. A fisherman might come across her and steal her skin, making her his prisoner and wife. One day, the selchie woman finds her skin, puts it back on, and returns to the sea.
I wanted to re-tell this timeless folk legend and give it a bit of an Americana feel, instrumentally, and lyrically–with an allusion to Bob Dylan's, 'Boots of Spanish Leather in verse two–another song of love gained and lost. 'North Star' features Dirk Powell on banjo, Chris Stout on fiddle, Pauline Scanlon and Eamon McElholm on harmony vocals, Ben Walker on guitar, and Chico Huff on bass.'


Allegheny Mountain Radio Interview with Kelly Taber
'Fans of Louise McNeill's poetry will be interested to know about a singer-songwriter based in New York City who uses McNeill's poetry as an inspiration for her songs.
Kyle Carey's new album, North Star, was released three months ago and has reached #7 on the folk radio charts. The album includes the song titled 'Nora O'Kane', also the title of a McNeill poem. Carey's critically acclaimed first album, Monongah, also was named for one of McNeill's poems. Carey's songs do not always use McNeill's actual lines of poetry. Carey said she uses McNeill's voice to help her write songs and is inspired by McNeill's themes of Appalachia. In addition to being a singer-songwriter, Carey studies Scottish and Irish culture and is fluent in the Gaelic language.
McNeill was born in 1911 in Buckeye on a farm her family owned since 1769. During her lifetime, she published seven books of poetry and was named West Virginia's poet laureate. Carey grew up in Alaska and New Hampshire and went to school in upstate New York, studied abroad in Ireland, and received a Fulbright Scholarship to study traditional music in Nova Scotia. She then studied Gaelic for one year on the Isle of Skye in Scotland. She now teaches the Gaelic language, in addition to her music career. Her most recent album was funded after she raised almost $20,000 through a Kickstarter campaign and was recorded in Scotland.
She first read Louise McNeill on a recommendation from her father, who studied her poetry in a folklore class at Harvard University. "So I read Hill Daughter, and I just fell in love with her writing. It was probably about a year after that that I started changing the way I was writing my songs. Before that, a lot of my songs were kind of personal. But then I started to write more Appalachian, old sounding-songs, and I really felt like Louis McNeill kind of influenced that change. I wrote the song Monongah, which is the title track off my first album, about the poem that she wrote, so that inspired the song. And then there's kind of just little phrases and other bits of my songs, especially Nora O'Kane and Devil at Your Back, either thematically, subject-wise or language-wise, she's really influenced my own writing. I just really felt like what she wrote resonated with me and kind of helped me capture my own somewhat authentic voice for that region of the country that she was from," Carey said.
"That's what I like about Louise McNeill, I just feel like she captured the essence of her community and of the Appalachians and I think that's really, really special and rare, so I'm big fan," Carey said.'


****
Sophomore album from Gaelic-Americana specialist and innovator
'Kyle Carey is well-versed in folk music heritage from narrative songs of Ireland and Scotland to the gospel roots of the southern American states and dustbowl tales of Woody Guthrie. She spent a year studying Celtic music and Scottish Gaelic on a scholarship in Cape Breton, Nova Scotia. She followed this is a pupil of Gaelic song specialist, Christine Primrose, picking up very musical nuance she could. If you thought this scholarship would result in highbrow and inaccessible sounds, you would be very wrong. Kyle has a songwriter's lyrical understanding and a melodic feel that is straightforward and very beautiful.
North Star is her second album, having recorded an EP in 2013 with up-and-coming UK artists, Josienne Clarke and Ben Walker. The producer is Seamus Egan, founding member of Irish/American band Solas and was recorded in Scotland and North America. The dual message of struggle and optimism shines through especially in the opener, 'June Day', evoking sunshine and new love on a scorching summer's day. Kyle has written several narrative stories in this collection. 'Casey Jones Whistle Blow' tells of a young Tennessee wife pining for a world away from the whistle-stop life with her railroad lover. The accompaniment of bubbling banjo, churning cello and flailing fiddle adds to the intensity.
The title track is a gentle tale written from the perspective of a fisherman and his 'selchie', a mermaid wife whom he briefly brought home to shore one fateful summer's evening although their romance was no to last. 'The crowning glory of the night is bound to disappear'.
Kyle's beautiful vocals and the ethereal harmonies enhance the melody, supported by instrumental undercurrents of banjo and plucked guitar. The final track of North Star is the classic 'Across the Great Divide', written by late Californian singer/songwriter Kate Wolf. Kyle brings her muse to this song with its spirited chorus—'Now I find myself on the mountainside, where the rivers change direction across the great divide'. Accompanied by finger-picked guitar, Shetland Island fiddle and rhythmic percussion.
Two tracks on North Star are in Gaelic. inviting comparisons with artists like Julie Fowlis. Capercaille's Karen Matheson, and Enya. The first is 'Cairistiona' (Christina) a 'waulking' or work song that laments deceased lover in a tender ballad. The second is a fine rendition of Allison Krauss' 'Down to the River to Pray' featured in the Cohen Brother's acclaimed film 'O Brother Where Art Thou'. The Gaelic title becomes 'Sios Dhan an Abhainn', featuring pipe drone, shruti box and Appalachian mountain dulcimer as instrumentation.
Kyle's vocal style has been compared to that of Nanci Griffith. I also detect the sweet and precise tones of mid-1960s Marianne Faithfull. There is a delicate sensuality in her delivery that, combined with her songwriting skill, should soon see her at the forefront of contemporary Celtic music. She deserves to be heard by a wider audience. With North Star her own star is clearly in the ascendant!'
-Simon Beards, Maverick Magazine 


North Star by Kyle Carey
'A lilting collection of originals from a gifted Scottish folksinger who also proves to be a strong writer. The program on this gentle, melodic second album features nine of her originals, a pair of traditional tunes and a fine cover of Kate Wolf's classic 'Across the Great Divide.' If you like such artists as Nanci Griffith, this is sure to please.'


Why a casual Celtic music fan would love North Star by singer/songwriter Kyle Carey-it has a universal appeal.
'Every album is a musical journey. The experience is always complete when one listens to all the tracks in the album (in the order they were recorded) instead shuffling.I think Kyle Carey has worked hard in recording every track in North Star. This is a follow -up to her highly acclaimed Monongah. Every nuance is given emphasis.
North Star is a journey across continents. It has taken her to Scotland, in order to record the twelve tracks, each with its own story to tell. In the title track ('North Star'), she sings of how each point of light draws a constellation. Like the album itself, it is about seeing the bigger picture from the complexity of notes and melodies. We are part of each other. We are connected by this endless chain of histories. The album is a testament to the modern and ancient Celts.
Apart from the melodic merits, North Star has superb packaging and meticulous recording process.The music doesn't intrude. Yes it draws you in because of the beautiful songs (this includes the instruments, the chords and yes the amazing voice of Kyle Carey). This is highly recommended for lovers of chill out pop and indie folk.
Her sound has evolved. She blends Gaelic and English songs in this album seamlessly. Everything feels supple, organic and also healing.
The word north conjures many thoughts. One of them is the cold and quiet that an artist needs in the gestation period of his or her creativity. North Star is Polaris which has been embodied in a lot of myths. The fact that this album is produced by Seamus Egan proves that she is backed by stalwart talents.
North Star is one of the great releases of this decade. Everything works. Her vocals are more stretched and exploited as there are tracks where she lets those pipes loose. I love 'Sios Dhan An Abhainn.' I got goose bumps listening to that song. It is my personal favorite. Across the Great Divide is also poignant and memorable.
And lastly…I love the album artwork. I think the images and overall design give justice to the feel of the album. Her persistence and professionalism has paid off. This started off as a crowdfunding project. This album proves that those who are passionate about this kind of music are out there! Now looking forward to the next album.'
-Baxter Labatos, The Celtic Music Fan


Immigration, migration fuel spirit behind Carey's North Star presentation
'Two recent CDs by performers with strong ties to the Boston area show the breadth of creativity and imagination in Celtic music today. Dot the Dragon's Eye, by Hanneke Cassel, was featured in last month's BIR. This month, the focus is on Kyle Carey's North Star along with a further exploration of her 'Gaelic Americana' songwriting. Carey lived in Cambridge and Gloucester for two-and-a-half years before moving recently to Brooklyn.
Kyle Carey's time in Massachusetts was relatively short-lived, but if she hadn't made her home here for that two- and-a-half year stretch, there's a good chance North Star would've turned out quite differently. Carey had moved from Cambridge to Gloucester, where she shared a place with fiddler-singer-songwriter Emerald Rae, and one evening she talked with Rae about the possibility of making a new CD, reciting her "wish list" for the project. A big item on that list was getting Seamus Egan of Solas to serve as producer, but Carey had no idea how she could get in touch with him. "Seamus doesn't have a website, and he doesn't do social media, so I probably would've had to put a note on Craigslist," quips Carey. "Then Emerald said, 'Oh, you know what? I have his e-mail ad- dress. Actually, I think I have his phone number, too.' It took a few weeks for Egan to reply to Carey's e-mail (which, according to Carey, began "You don't know me, but…") but he offered to meet with her on his next visit to Boston. North Star was under way in earnest, and Carey would find that Egan was all he's been cracked up to be.
"Seamus was wonderful to work with," she says. "He had some good ideas about phrasing in some of the songs, for ex- ample, and in general was so helpful and supportive about what I was trying to accomplish." It's also worth noting that Carey, like Egan – who was born in Philadelphia of Irish parents and lived in Mayo from age 3 to 14 before returning to the US – has had a fairly nomadic existence. She spent her early years in Alaska, went to Skidmore College in upstate New York, studied elements of Gaelic music and song while living in Cape Breton and the Isle of Skye, and also has had extensive sojourns in Ireland. So perhaps it's no surprise that the experience of having more than one place in one's heart is a recurring theme in Carey's writing, and quite in evidence on North Star.
An initial impression of the album confirms its American roots: the in- strumental backing – particularly Dirk Powell's mandolin and banjo, Ben Walker's guitars and Chico Huff's bass – provides a flavoring of old-timey and bluegrass, and an 'alt-country' feel as well; geographical references in the songs include Charlotte, the Blue Ridge hills, Casper (Wyoming), and Tennessee. But dig a little deeper – like those Irish and Scots immigrants of yore laboring in the shadow of the Appalachians or out in the heartlands – and you'll find among the lyrics other place names and allusions that point east across the Atlantic: Bantry Bay ('Wind Through Casper'); Connor's Pass, a mountain road in West Kerry ('Nora O'Kane'); the tale of the selchie or seal people ('North Star'); even a suggestion of Yeats's "Lake Isle of Inisfree" ('Wind Through Casper').
Some clues are farther below the surface, as Carey explains in the CD liner notes: We learn that the title track was inspired not only by the selchie legend but by Fermanagh songwriter Mickey MacConnell's' 'Tinkerman's Daughter,' for example, and that the idea for 'Wind Through Casper' came to Carey while living not in the west of the US but of Ireland, where she learned that Wyoming had been a terminus for many refugees fleeing the Great Famine. As befits songs linked to immigration and migration, there's a certain air of restlessness, or impermanence, through- out North Star. The lyrics speak of traveling across oceans, or mountains, or plains in search of an elusive "better life" – a life enriched by wealth, say, or perhaps love – or watching as others do so, and weighing the consequences of those actions (or lack of them). "What the tide leaves stranded on the shore," concludes the title track, "can take back out again."
In 'Winter Fever,' an estranged lover is told to "chase the road as long it takes/for you to slow down and remember/and find your way back to me/'til I'm lost in late December." "If I could break free of these chains," vows the narrator in 'Wind Through Casper,' "I'd be home by morning's light." And one line in 'Northern Lights' puts the sentiment quite succinctly: "The distance takes its toll." Which is not to say that there's noth- ing but gloom and regret throughout the album: 'Nora O'Kane' is fun and sassy, for instance, while 'June Day' (inspired in part, Carey says, by the New England maple sugar harvest) evinces contentment.
And then there are two songs in Gaelic – a testament to Carey's work with singer Christine Primrose – most memorably, 'Sios Dhan an Abhainn,' a Gaelic translation of the American hymn 'Down to the River' that Carey learned from Seattle duo Oran nan Car; Carey sings it in exquisite harmony with Pauline Scanlon and Egan's Solas colleague Eamon McElholm. And it's Scanlon and McElholm, along with fiddler Chris Stout and cellist Natalie Haas (not to mention Boston-area fiddler Katie McNally), among others, who affirm the Gaelic/ Celtic thread in Carey's music here. "A lot of people pick up on the themes of immigration and longing," says Carey, –but I didn't set out to do it that way. I didn't plan this as a 'concept album.' Some of the songs on North Star were ones I'd originally written for my first album, Monongah [released in 2011], but they didn't make the cut; I wound up rewriting a lot of them while I was living in Gloucester, and added some newer material as well.
"Still, when you think about the history of Irish and Scottish people, immigration certainly is a big part of their story – and especially their connection with America. And that's really what interests me, how artistic and cultural boundaries are crossed, and what hap- pens as a result. I feel very fortunate to have had this opportunity to work with so many incredible people, and to be able to explore those journeys."


Video of the Week
Kyle Carey
From: Quinhagak, AK (now based in Brooklyn, NY)
In Their Words:
'North Star is the title track off my new album, and has a couple different sources of inspiration. The main source is a song written by the great Irish songwriter Mickey MacConnell called 'The Tinkerman's Daughter'. Mickey's own song is inspired by a poem of the same title written by the Irish poet Sigerson Clifford. I wanted to re-tell the timeless legend of a woman being captured, but give it a new spin, so I changed the main character to a 'selchie' or mermaid bride. I also tried to give it a bit of an Americana feel, instrumentally, and lyrically with an allusion to Bob Dylan's, 'Boots of Spanish Leather' in verse two, and Emmylou Harris' 'Red Dirt Girl' in the second-to-last. The song features Dirk Powell on banjo, Chris Stout on fiddle, Pauline Scanlon and Eamon McElholm on harmony vocals, Ben Walker on guitar, and Chico Huff on bass.'
To visit Kyle's 'Video of the Week' Feature on the 'Bluegrass Situation' click here! 


****
'They say of blockbuster films that you can see the budget on the screen. Well on North Star you can hear the budget coming out of the speakers. Kyle Carey's second album was Kickstarter-funded and that's enabled her to take her music on a step or three from her excellent debut, Monongah.
That album sounded good, but the improvement here in terms of producer, musicians (Ben Walker plays some amazing less-is-more guitar throughout, for instance) and so forth makes such a difference, and it just sounds 'better'. Not slick or over-produced but more realized, what it could be rather than what it has to be. All of which delivers a great setting for the songs.
There's a sensitive cover of Kate Wolf's 'Great Divide', some beautiful Gaelic pieces that easily give Julie Fowlis a run for her money, with 'Sios Dhan an Abhainn' the standout, while the remaining (English) songs are thoughtful, sensitive and telling. The opening 'June Day' is delightfully delicate, and then there's the quiet but punch-packing 'Let Them Be All Reprise', and the mournful 'Wind Through Casper', to name but three. A quiet triumph.'
-Jeremy Searle, R2


'I'm still playing catch up with a number of albums released last year and have had to take a rather ruthless approach with press releases and music submissions in order to separate the proverbial wheat from the chaff, not ideal but unfortunately necessary.
One album that wasn't a victim of the inbox cull and easily passed quality control was North Star, a rather delightful album of 'Gaelic-Americana' from Kyle Carey who's previous album Monongah I really enjoyed, North Star was recorded and released with the help of a successful Kickstarter campaign late last year and available from the artists website.
There's much to like on this album which gracefully tracks and traces its heritage with a verve and understanding the shows the artists reverence for the genre, indeed it's no surprise to discover that Kyle, once a full-time waitress in New York upped sticks and travelled to Cape Breton in Canada to take up a Fulbright Fellowship studying Scots Gaelic then moved to the Isle of Skye to study gaelic song and music. The album features nine original songs, two songs in Scots Gaelic and a rather nice cover of Kate Wolf's 'Across the Great Divide.'
Endearing and enduring folk – highly recommended.'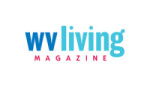 From Poetry to Song: Kyle Carey's Appalachian Inspiration
This singer and songwriter is carving out her own niche in the folk music world.
'Singer and songwriter Kyle Carey's music can sneak up on you. Take a song like 'Monongah.' Banjo, fiddle, and guitar ease you into a typical American folk music scene, full of dusty roads, daybreak skies, and hills where children play. But turn your ear to the lyrics and the current shifts, the emotion turns dark, and Kyle's melancholy voice pulls you back in time to 1907 and the scene of West Virginia's worst mining disaster.
It isn't all bleak memory. Kyle's lyrics flutter back and forth between aching sadness and sheer beauty. Her words are haunting, rich in emotional undercurrents, regional imagery, and folklore. Each song in her albums—the first titled Monongah, the acclaimed second North Star—move seamlessly from the hills of West Virginia to the cliffs of the Irish coast. At least one song in each album is performed entirely in Scottish Gaelic. Much of the rest borrow their bones from American old-time music and Appalachian culture. "I feel, as Americans, it's our heritage, it's our own form," she says. So unique within the genre, her work has carved out something of its own niche in the folk music scene. "I call it Gaelic Americana or Celtic Appalachian folk," she says.
'Monongah'  and many of Kyle's songs with similar Appalachian roots were inspired by the work of West Virginia poet laureate Louise McNeill. Poet, essayist, professor, and historian, Louise was born on a farm in Buckeye in 1911 and was named poet laureate by former governor Jay Rockefeller in 1979. "Her poetry is very lyrical, ballad-like. That was just her flow of speech and the speech of Appalachia at the time," Kyle says. "A lot of people outside West Virginia don't know about her. It's been great traveling the world and introducing people to her work through my music. I think she should be known everywhere."
Kyle isn't a West Virginia native, but she fell for the culture and heritage she uncovered through Louise's writing. "I was born in New Hampshire. Right after that my family moved to Alaska, where I spent the first part of my childhood," she says. "My connection to West Virginia began when I was still in college and starting to write songs and get into music. I had asked my dad, who studied literature in college, for poets he recommended." That's when she first got her hands on a Louise McNeill book of poetry. "I just fell in love with her writing. I just inhaled her work."
In college Kyle studied both English and music while working in a folk music coffeehouse. Even more inspired by what she heard there, Kyle soaked up all the folk flavors she could. She traveled to Nova Scotia on a Fulbright Scholarship, lived in Scotland on the Isle of Skye for a year and learned Gaelic, and found her way to Ireland to record her first album, released in 2011. Since then she's toured heavily, recorded a second album, moved to New York City, and will be touring Europe in the spring.
With a spark from Louise's poetry and the influence of many other writers, from William Butler Yeats to Canadian novelist Alistair MacLeod, Kyle has developed an addictive sound. Her second album reached seventh on the folk DJ charts in September 2014 and was 45th most played in that year. "I've covered a lot of ground in a short period of time. Before that I felt like everything I did was all building up to what I'm doing now. One thing just flowed in to the next," she says. "I've been fortunate in that sense."
-Mikenna Pierotti, WV Living Magazine

Suština pasijansa™
Northern Lights
Build me a ladder to the Northern Lights
So I can watch them from the Sky. 
Promise the air won't lose its winter still, that the dusk won't pass me by. 
'As soon as the song came to these stanzas, which is the first chorus, I had to take out a magnifying glass. This woman is suffering, I think. She offers deep emotions laid bare, on a plate … mostly hidden, which tells me it was not easy for her to pour all her suffering into a song. And for such courage I always take off my hat.
I was skeptical about this album, for a few months ago I wrote an article about Josienne Clarke & Ben Walker–
'The album Fire and Fortune (2013) is a phenomenal collection, an intelligent mix of original songs and traditionals, which takes the listener to unpredictable places. I've spent days thinking of any other album I could compare it to because I find it hard to imagine that someone may not like it. It is so well thought out and balanced that it was difficult to find any flaw.'
Today I have no dilemma about comparisons. For the album North Star holds all the aforesaid. Kyle Carey is an American offshoot of the Celtic tradition. Promotional photos do not inspire too much confidence – in them she looks like an average housewife from a story where she she just took her hands from the flour—'I'll cook then sing a little'. It's certainly not a combination that attracts new listeners.
What we hear is a different story. Obviously, the songs are not created spontaneously and there was studious work behind them. Information can be found on the net saying that Kyle has undertaken a major undertaking – her songs are the result of a thorough study of the roots of American culture and traditions, which included learning the old dialects of Scotland and Ireland.
Therefore, it is understandable that the topics addressed regarding the way to the New World should be tickets for a happier future. But it didn't all go smoothly, and the songs often come with a heavy longing, whether for remote areas that are abandoned or people who are missing in the new life.
Music, everything is done perfectly. On the American side are experienced instrumentalists who are engaged in traditional music, the producer is Irish and from the English scene as guests we have as mentioned—Clarke and Walker. This is a "small" album which is, in fact, grandiose in a special way and could be easily missed if not called to attention. I'll talk to you after you've found the time.'
-Objavio Peacock, Sustina Pasijansa

Liverpool Sound and Vision 
****
'There is a bind that ties the U.K. to North America that goes beyond the physical appreciation of its common and often misused language, more so than the rugged terrain and building blocks of democracy and historical values, it is the appreciation for the vast majority of times, in the importance of the two countries similar music tastes.
Perhaps it goes further than that, it is interwoven in the thought of its ability to sow the seeds of its Celtic folk traditions to those over the edge of the Atlantic basin and the lost memories of the places that surround England, the beating conscious of artistic thought and the long established alternative view generated by hundreds of years rule from a pile of land that was once a monastery.
Celtic Folk travels both ways, the ocean, wide, expansive, is littered with the messages of thought lost in the serenity of a range of mountains, of deep forests and the people caught between it all and in Kyle Carey's album, North Star, those people's lives are given the range to breathe once more in a piece of rare quality blending, the exceptional and unique marriage of seemingly different houses.
It can be quite a surprise to anyone who hasn't come across the style before to find that the two genres can be such a perfect fit and Kyle Carey deserves much recognition for making that blend more than palatable, she has made it uniquely fascinating.
Whether through tunes that harvest and unshackle the American way of life, that gently tiptoe through bleak but powerful songs of the immigration that America was founded upon, of the harshness that resides in the Appalachian mountains and the tales of life in the history of those that settled in the states that straddle the range, or the beauty that lives in the heart of Scottish thought, of a sound that makes the blood flow unhindered and with grace, North Star is a resounding set of songs, covered in anguis, sang in joy.
Tracks such as 'Casey Jones Whistle Blow', 'Norn O' Kane', the very superb 'Wind Through Casper', 'Sios Dhan an Abhainn' ('Down To The River') and the final, almost heart piercing act, 'Across The Great Divide', all have the thought of reconciliation, not just in the marriage of the two genres but in deed and it is one that must be grasped.
North Star is an album of deep resonance, of great thought and the perseverance to make it happen, Kyle Carey has seemingly pulled off and impossibility.'
-Ian D. Hall, Liverpool Sound and Vision


'Combining the roots of Irish-Celtic and Scottish-Gaelic traditions, Kyle Carey's project consists of her original tunes she calls 'Gaelic Americana'. She arranges her songs using typical bluegrass instrumentation that includes guitar, banjo, mandolin and fiddle, but also adds viola, piano, dulcimer, and percussion, so this is not bluegrass music per se.
Her songs have a lilting, haunting beauty that features and augments her vocals. Her list of collaborators on this project are many and provide a suiting backdrop for these tunes. Selections of particular notice are 'Nora O' Kane', a song about an outcast, 'Wind Through Casper' about immigration, and the title 'North Star,' a song about love's fickleness.
Her only cover is a lovely rendition of the late Kate Wolf's 'Across the Great Divide'. She also includes two songs sung in Gaelic 'Cairistiona' (Christina) and 'Sios Dhan an Abhainn', a translation of the hymn 'Down to the River to Pray'. While not bluegrass, many should find this CD an enjoyable experience.'
-Bluegrass Unlimited

To listen to Kyle's interview on Charles Wohlforth's program 'Hometown Alaska' click here!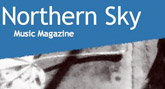 ****
'A bright and breezy follow up to Kyle Carey's 2011 debut Monongah, which once again seamlessly blends her own American and Celtic roots in song. Most of the songs here are originals, written with a clear understanding of the contrasting nuances of both traditional and contemporary folk song, performed in both English and Gaelic. Kyle's travels from New Hampshire to Alaska, on to Saratoga, up to Cape Breton and across to the Isle of Skye, traversing a rich Celtic landscape along the way, those traditions and languages have flourished, to the point where Kyle has managed to develop her own very distinctive 'Gaelic Americana' sound.
Although Kyle's gentle voice is the focus throughout the album, the additional voice of Josienne Clarke cannot be underestimated. Maintaining a balanced backing voice on almost half of the songs, Josienne comes much more to the fore on Kate Wolf's 'Across the Great Divide', almost duetting with Kyle. Ben Walker takes care of the guitars, whilst other notable musicians make appearances such as Chris Stout and Katie McNally on fiddles, Catriona McKay on harmonium, Natalie Haas on cello and further backing vocals courtesy of Pauline Scanlon, amongst others. Produced by Seamus Egan (Solas), North Star like its celestial subject, glimmers in the distance waiting to touch you.'
-Allan Wilkinson, Northern Sky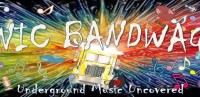 'Kyle Carey's journey has been both lengthy, dedicated and all in the pursuit of the study of Celtic music and the Scottish Gaelic language. Picking up the language to become fluent and its secrets of tone and delivery, no one can argue that she isn't suitably armed to add her own North American influence on the genre. In fact, that Transatlantic fusion is quite the highlight of this album in the way that Carey has been able to merge the influences into a blend of relaxed charm in the follow up to her 2011 debut Monongah.
It's typified by 'Cairistionia', a Scots Gaelic song in origin sung in authentic tongue, yet the instrumentation, particularly the mandolin, takes it straight to the American South. In contrast, Alison Krauss' 'Down To the River to Pray' gets a Scottish Gaelic translation and is set against a pipe drone in a marriage of the two cultures from a different perspective. The lush layering and gentle picking of 'Northern Lights' gives way to the shuffle of the Appalachian Child ballad inspired 'Nora O'Kane' and the travelogue nature of the album is clearly set. Closing quite appropriately with 'Across The Great Divide', the coming full circle is complete and closed off quite naturally.
Produced by Seamus Egan of Irish-American super group, Solas, and utilising a cast of quality players, including Folk Award nominees Ben Walker and Josienne Clarke, the overriding achievement is a subtly understated and original synthesis of traditions.'
-Mike Ainscoe, Sonic Bandwagon


'Born in New Hampshire, until the age of seven Kyle Carey lived in the Alaskan Bush where she learned the Yup'ik language and its songs before being awarded a scholarship in Cape Breton to study traditional Gaelic and Cape Breton fiddle styles. From there, she travelled to the Isle of Skye, studying under Scottish singer Christine Primrose to learn the pronunciation and tone of traditional Gaelic song, as well as tracing the roots of Appalachian music.
All of which informs her own music, a mix of Gaelic and Applachian she terms Gaelic Americana. Her debut album, Monongah, was released in 2011, the title relating to West Virginian Louise McNeill's poem about the 1907 mining disaster on West Virginia's Monongahela River while other literary inspirations included Cape Breton author Alistair MacLeod, and poet Nikki Giovanni, the album also taking in fiddle scraped female perspective on the traditional song 'John Hardy.' It revealed the soft-but-sandy-voiced Carey to be as impressive a storyteller as she is a musician and singer, something confirmed by North Star, her full-length follow-up.
Where the debut was recorded in Ireland, this was mostly laid down in Glasgow (along with Ireland, New England, and Louisiana), produced by Seamus Egan, a founding member of Solas, and featuring contributions from Josienne Clarke and Lumiere's Pauline Scanlon on backing vocals, Ben Walker on guitar, cellist Natalie Haas and Craig Werth on Appalachian mountain dulcimer. All but three of the numbers are self-penned, this time introducing some love songs into the mix, one of which, 'June Day', kicks the album off, its title reflecting the light and breezy nature of the tune and lyrical sentiment which, while written in Australia, draws on images of a New England spring. The same setting but a different season (autumn) inspired the fiddle and guitar arranged 'Winter Fever' where, personifying the season, she imagines waiting for a lover's return.
If these are fancies, the third of the love-themed numbers, the suitably shimmering 'Northern Lights' with its acoustic guitar tracery draws on deep personal experience as she sings about its impermanence and the impossibility of recapturing it once it is lost.
Turning to her storytelling, themes of longing loom large, introduced by the banjo-dappled 'Casey Jones Whistle Blows', a song which, part inspired by the life of Loretta Lynn, tells of a young Tennessee wife who, as the seasons pass, longs for a better life as she waits to hear the whistle blow telling her her lover's on his way home.
Then comes the dulcimer-coloured 'Nora O'Kane', another song inspired by and titled after a McNeill poem, the Appalachian-toned playful narrative about the fiery passion of a wandering heart (and marriage) breaker offset by very specific references to West Kerry in Ireland.
While there's an engagingly sunny note to several of the lyrics, Carey's arguably at her best in the darker corners, such as those that inform three of the album's most striking narrative highlights. Like 'Casey Jones Whistle Blow', a yearning for something better is also found in 'Stone Creek' with its melancholic fiddle and, inspired by travelling through some of the poorest areas of North Carolina, lines about "the toll of scraping by" and how "the bible's left us dry" while the spooked 'Wind Through Casper', a song written in West Kerry, draws upon how, during the famine many young Irishmen emigrated to Casper, Wyoming in search of a better life only to find a different kind of despair.
Also rooted in Ireland, is the album title, 'North Star', a simple, banjo and acoustic-guitar backed number that twins the legend of the selkie, the seal woman trapped into marriage by a fisherman, with the theme of imprisonment and escape that informs 'Tinkerman's Daughter' by Irish singer-songwriter Mickey MacConnell.
'Let Them All Be Reprise' is a revisiting of the Gaelic-coloured rework of a gospel ballad that appeared on her debut, the only difference being that here it's accompanied by a simple acoustic guitar whereas the original was double tracked a capella. I'm not quite sure why, but it's such a lovely piece, there's certainly no complaints.
Of the three non-originals, two are sung in Gaelic, the tinkling, mandolin-backed 'Cairistiona', a Scottish waulking song with an Appalachian tint, and 'Sios Dhan an Abhainn', an inspired, mesmerising translation of Alison Krauss's 'Down To The River To Pray', set to pipe drone and mountain dulcimer, on which she's joined by Gillebride Mac IlleMhaoil on harmony. Finally, the set plays out with a Celtic-shaded, fiddle-backed cover of Kate Wolf's 'Across The Great Divide', a title that could well summarise Carey's approach to the two musical traditions on which her work is founded. As astronomers will know, the North Star is the closest to the north celestial pole, a point by which travellers can chart their course. Musical voyagers should set their compass to Carey's.'


'Singer-songwriter Kyle Carey grew up in Alaska, where she became acquainted with the language and the songs of the Yupik natives. That gave her a language sensitivity that came in useful during her years in Cape Breton (Nova Scotia, eastern Canada) where she, as a young woman studied the Celtic language and songs. Kyle's musical heart would be forever at home in Celtic music—at a mix of Irish and Scottish.
On her new album, the successor of her debut Monongah (2011), There are important roles for – of course – fiddle, but also banjo / mandolin / piano (the contribution of Dirk Powell, recently the producer of Joan Baez's Take Root In Our Country. Occasionally we hear harmonium, Appalachian mountain dulcimer and cello. More than its predecessor, we hear Kyle's Celtic influences, we also understand the choice for an Irish producer (Seamus Egan) and the Scottish recording (Gorbals Sounds Studio in Glasgow) – rounding (mix etc. was done in the USA, in Philadelphia. Nine of the twelve songs are originals by Kyle (especially 'Let Them Be All Reprise' is breathtakingly beautiful), there is a delightful cover of a beautiful Kate Wolf song 'Across the Great Divide' and two in Gaelic sung traditionals– 'Cairistiona' and 'Sios Dhan an Abhainn' (a translated American song, the famous 'Down To The River').
North Star is a jewel, it even surpasses the quality of the excellent debut CD Monongah—the vocals being of exceptional quality. But also transcends the guidance of a largely mainstream product. Highly recommended!'
-Fred Schmale, Real Roots Cafe


'It has now been a while since you've read in this blog about the beautiful tunes of Kyle Carey. On Monongah the Alaska reared singer partially searched her Celtic roots in Ireland. The search is repeated for North Star she traveled to Glasgow. 'Cairistiona' is a Scottish Gaelic traditional while 'Sios Dhan an Abhainn' comes across as pure vintage dating back to the other side of the ocean and which the attentive listener associations with the soundtrack of 'O Brother Where Art Thou?'
The Scottish Gaelic translation reminds us that in the original soundtrack as 'Down To The River To Pray' as sung from the beautiful throat Allison. With the harmonies of Gill Bride Mac Ille Mhaoil ​​the version we get to hear here is almost equally impressive. This also applies to the other songs, with the exception of the unsurpassed Kate Wolf borrowed 'Across The Great Divide'. All compositions by Carey are within the same class.
Particularly the title song 'North Star', a riveting ballad we get a little disturbed by the Appalachian region beckoning 'Nora O'Kane,' while 'Stone Creek' is a folk ballad which always illustrates Carey's splendid vocals.'
-Cis Van Looy, Keys and Chords


'In the States, this album more than half a year, but now it's finally here officially commercially available. And we're all quite happy, because what Kyle Carey on her second full-length album brings really a mellifluous beauty. Twelve songs she also serves us the successor of its all very nice debut album Monongah from 2011 and two years ago released EP One Morning in May and those are really without exception stunning.
In a production of Seamus Egan of the unsurpassed Irish-American folk collective Solas and with the necessary studio assistance included the duo Josienne Clarke (harmony vocals) and Ben Walker (acoustic and electric guitars), fiddlers Chris Stout and Katie McNally, roots-strings virtuoso Dirk Powell (banjo, mandolin, piano), bassist Chico Huff, cellist Natalie Haas, Catriona McKay (harmonium), Craig Werth (Appalachian mountain dulcimer) James MacKintosh (percussion) and vocalists Pauline Scanlon, Eamon McElholm and Gill Bride MacIlleMhaoil ​​with Kyle Carey on her new album to capture the best of three worlds under one hat. She describes in connection with the results for 'Americelta' or 'Gaelic Americana'. And each of those two descriptions indeed shows perfectly what this is all about. Namely a very successful symbiosis of Americana, traditional Irish and Scottish Gaelic folk-poetry.
With the exception of three tracks, Carey's own songs comprise the album. Just put two 'Cairistiona' in Gaelic and 'Sios Dhan An Abhainn', you certainly also known as 'Down To The River' from the success print "O Brother, Where Art Thou?" And the closing 'Across The Great Divide' a stunning cover of that song from one of her idols, the late Kate Wolf.
Apart from those three odd duck in the bite we were on North Star especially impressed by the numbers 'June Day,' 'Casey Jones Whistle Blow', 'Nora O'Kane' and 'Stone Creek'. First a summer-fun look back at the warm weather in her temporary home awhile ago Australia, the second a highly personal, somewhat old-timey dressed look at the legend of the already more often sung train conductor Casey Jones. For price number 'Nora O'Kane' Carey let himself be inspired again by a poem by Appalachian poet Louise McNeill and 'Stone Creek'. Finally, just a cloud of a folk ballad. Should we only dare to call because Carey's voice is so incredibly beautiful is reflected in that last song.
Highly recommended for fans of the material of ladies as Nanci Griffith, a Laurie McClain and Diana Jones, if you ask us.'

The Next Gig
Concert Review
'Talent, plenty. Music, beautiful. Charming temper, more than sufficient, but only in her encore left Kyle Carey really see where she is capable. She was with the ballad 'John Hardy' went to work and had approached from the perspective of John Hardy's wife. Musically came violinist Rachel Davis and madolinespeler Ron Janssen on one line in this song and especially Davis showed now more funds and Carey really dared to sing and to use her voice best. It was beautiful and it was immediately drawn in by 'Across the Great Divide.' In it, the difference was perhaps the most noticeable, because this song they released earlier in the first set already performed, then gently and delicately and without the punch that had the number now.
Kyle Carey brings' Gaelic Americana. She mixes her songs and concerts Irish and Scottish influences with Americana and builds on existing stories and songs to give them a personal twist. It began in Steendam on stage by Peter and Leni very careful. Carey songs are delicate and unhurried pace. Her game and the game Davis fragile. That does not always fit with the hardness of the mandolin Janssen musically both ladies what overpowered. Her introductions were slow. It turned out because she was afraid that the public did not understand her. After the break it improved greatly. Because the trio is choosing to sit down, it was also static. By standing Carey had probably been right more powerful and dynamic.
With the beautiful 'Orange Blossom' caught in the concert on the desire for the South and the Orange Blossom Special train that will take you from New York to Florida. Carey tells wonderful stories. 'June Day' for example, about the upcoming summer in New England. Highlights the a cappella songs were sent, with the thin but warm voice full of Carey came to her right, often supported by the flawless voice of Davis. After the break Carey kept coming back stronger. Occasionally there was a song, such as where the mandolin drowned things, but in that second set grew personalities Carey and Davis on stage and became more a match for the game of Janssen. Only when it became really what the enormous potential of Kyle Carey. They may never gloves.'
-Richard Wagenaar, The Next Gig 

The Next Gig
Interview
'Kyle Carey enters these days in the Netherlands. Carey is one of the new stars of the folk and has found her own corner in the folk with her 'Gaelic Americana' in which the influences of the Scottish islands, Irish lakes and the Appalachian Mountains converge, as the singer and guitarist himself this will be united. Carey made an impression with her albums, her qualities as a songwriter and her beautiful voice. After the concert in Steendam she has the time to tell you a bit about her work.
"I do not come from a very musical family, but I grew up in a household where folk played an important role," Kyle Carey looks back. "My parents were really of that genre. I heard the folk plates that my father turned in his study as long as I can remember. I also remember when he was in the car radio, much against my will, and then turned soft a capella singing an old ballad. In the years I felt terrible, but now I am very grateful for that. I started singing at an early age, about the same age as I started talking. In my late teenage years I've started writing songs. I rediscovered my love for folk by Nanci Griffith and her album Other Voices, Other Rooms in my college years and have chosen this direction. I have no doubts. My father is a writer (father Richard Adams Carey is a known non-fiction writer), and from him I inherited the love for the written word and the love for composing songs. "
Kyle Carey traveled, lived in many places. In the United States, but also Australia, Ireland and Scotland. Everywhere she picked some up, which formed her musically and as a person. "I have a lot of love and feel a great affinity with the cultures of Ireland and Scotland. Musically, the Scottish music the greatest influence on me. Gaelic College on Skye has offered me the opportunity to learn Gaelic fluently speak and that gave the opportunity to use the authentic in my songs. Culturally I feel with maybe just a little more at home with the Irish, but I'm much more connected to the music and language of the Scots."
Kyle Carey has her music label Gaelic Americana 'stuck'. "As an American with both Irish already a Scottish link in my lineage I feel this musical synthesis as an excellent demonstration of how I culturally identifiable. I would not feel myself fine if I billed myself as a Celtic artist. I also am not a Celt, but an American. Like many Americans, I have many different origins in me, but I have a great love for both Celtic and American folk music, so it was only natural that I would unite both in my music."
In 2014 appeared the second album from Kyle Carey North Star. An album that was well received and established her name. "North Star was expensive and complicated to make. For those reasons I'm not thinking of my third album yet. Even though I already have three songs ready, the title for the album and know broadly what the artwork of the album should be. I may already further on the road to a new album than I dare to admit."
"Especially in Europe has North Star met with much appreciation. Carey music, songs with a lot of depth, talk to. "I feel more appreciated in Europe and the British Isles. The United States is very celebrity-obsessed and focused on making money. There is not a gray area between super star and 'average Joe'. The folk in the United States begins increasingly sound like pop music, while in Europe there is much more interest in real folk and Celtic music. You will notice this because there are more stages that this program music and more attention in the media', observes Carey.
We conclude with her songs. Small brilliants often, regularly as inspiration a poem, an old ballad or narration. "My inspiration for writing songs, I often find myself outside. Slowly and with great effort, I collect inspiration from the work of others, whether it is a poem or a story. From songs and even movies. I love it for referrals, process connections and images in my texts and make them as even more memorable. My guitar and my vocals are the means to enable the most important part of my craft and that is to write songs."
-Richard Wagenaar, The Next Gig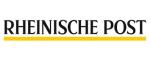 'Celtic songs and American country music are two different things that just do not fit together. Who was convinced of this opinion, was now taught by Kyle Carey better.
Together with two musicians from the Dutch band "Cedar Creek" she appeared as "Kyle Carey Trio" at the ninth Acoustic Night Erkelenz on and delighted the guests in the Leonhardskapelle with their unique music.
The songs for the evening were selected varied and yet wonderfully harmonious. Whether 'June Day', which immediately optimistic agrees with his lilting rhythm, melancholy tones as in 'Northern Lights' or a capella presentations, each piece took the audience on a small musical journey. A special moment of the evening was assured when Carey sang 'Sios Dhan at Abhainn', Gaelic for "Down to the River". She explained that it was an American slave anthem, which was translated into Scottish Gaelic.
After the first few notes of the a capella songs she hit her audience into the spell. Her clear voice was very strong in the excellent acoustics in the Leonhardskapelle, and the reverberation of the Gaelic words contributed its part to give the whole thing a mystical effect. On her last song they animated the audience to sing along and said cheerfully: "Without a sing-along that would not be a folk concert" It is clear that the style of Kyle Carey is something special and apart prepares new ways for enjoying music from familiar acoustic music. Carey traveled the Appalachians and studied at the Cape Breton Islands and the Scottish Isle of Skye Celtic music and language. It combines the folk influences of both sides of the Atlantic and characterized their music with the term 'Gaelic Americana'. In Erkelenz she was accompanied by Ron Janssen on mandolin and the 18-year Zowy traces on the violin, both of which are active in the Dutch band "Cedar Creek".
Just like Kyle Carey also Alwin nail was very happy person who has made the legs Acoustic Night series with Petra Hömke nail and in cooperation with the Cultural GmbH. "A few days before the concert was sold out, with over 100 people, we were well attended," he said, adding happy: "Meanwhile, the series has found its audience here."
-Katrin Schelter, Rheinische Post 


Retune Your Ears Feature
'I've lived in Alaska, New England, Nova Scotia, Ireland and Scotland. Now based in Brooklyn, NYC, I've worked a bit of the music of each area into my sound—a trans-Atlantic fusion that informs my new album North Star. There's a theme of immigration and longing running through the album and a blending of American and Celtic styles. I love how 'Winter Fever' turned out. It's got a Fairport-esque influence that I dig. It was an honor to work with some wonderful artists on the album—such as Josienne Clarke and Ben Walker—though the highlight was working with producer Seamus Egan. His arrangements and creative input helped bring my songs to a new level.
We recorded the tracks at Gorbals Sounds Studio in Glasgow. Singer Susan Boyle was also there, working on her new album. It was neat to run into her in the hallway and she even walked into our green room on our final recording day. I write all my songs on guitar. I play a Larrivee D-05. It has built-in pickup and tuner and was a show guitar before it was sold, so the wood is superior and has a lovely sound. I love its playability. It has a fully body and a warm, rich tone and I can achieve a nice volume without having to play too hard. I also use a Nalu Hokua tenor ukulele and a shruti box for songs in Scottish Gaelic.
Singer-songwriters such as Joan Baez, Gillian Welch, and Nanci Griffith who are heavily vocal and lyric-driven inspire me. I get my ideas for songs from a poem, a short story, another person's song, a conversation, or a movie. I've got a short UK tour in April, including Whitstable, Kirton, Kettering, and Barry, South Wales. After that I'm heading home to start writing some new songs.'


'Alaska-born Kyle Carey's debut alum Monongah was one of the best releases of 2011, and 2014's follow-up North Star more than matched it. She describes her music as 'Gaelic Americana' an unusual and indeed unique term. 'I think it comes from my fascination with the relationship between American bluegrass/old time and Celtic music.' She explains. 'My first love is American music, and as Celtic music is such a big part of what is considered indigenous American I think it's only natural that my music would also be Celtic flavored.'
Carey is also a fluent Gaelic speaker and teacher. 'Learning Scottish Gaelic has given my music more of a Scottish as opposed to general Celtic feel' she says. 'I've always loved Celtic languages, and it just so happened that the only place where I could learn a Celtic language to the point of fluency was on the Isle of Skye. Having lived in Scotland more than a year the Gaelic community and language has become really important to me. I wanted to sing and record in Gaelic, but I felt as though I couldn't genuinely do that without first putting in the time to learn the language.
The teaching is almost as important to her. 'For one thing it provides a regular source of income' she laughs, something many musicians will be able to empathize with. 'I love being able to help others learn a language I've fallen in love with, and when they make progress I share in that as well. I've learned not to put all my eggs in one basket and I think I'm a bit more balanced because of it. Only a bit, of course…'
Something of a late musical developer, she didn't decide to become a musician until the ae of nineteen. 'I grew up immersed in music' she remembers, 'and my father told me I started to sign at about the same time I began to talk. I didn't see it as a serious career option though until I wrote my first song at nineteen. It was as if something inside of me shifted and it's the closest thing to a religious experience I've ever had.
Carey cites Gillian Welch, Nanci Griffith, Diana Jones and Kathleen MacInnes amongst others as big influences, as well as Cape Breton author Alistair MacLeod and Appalachian poet Louise McNeill. And without wishing to sound too pretentious, you can truly hear them in her music.. which combines storytelling, historical and original, with deep insights into life and love.
She will be touring the UK in early 2015 and again the following year. 'I love the UK' she says. 'It's a wonderfully sustainable place for folk music with so many great publications, radio shows, and blogs dedicated to folk and roots music, which I think makes for a more informed and widespread audience. That in turn leads to more and more American folk artists turning to the UK and Europe for touring.'
As for her career, Carey is refreshingly free of any form of musical 'bucket list'. My only goal is that I continue to create more music that I'm proud of' she says. I used to have aspirations attached to certain venues, festivals and lists, but I've let a lot of those go. There's so much outside your control in the world of professional music. All you can do is your best work, and see where it takes you.' It's a fine philosophy, not just for musicians.'
-Jeremy Searle, R2 Magazine


'Kyle Carey describes her music as a 'Gaelic Americana' sound and represents her version of a mixing of Americana and Celtic folk music. The result is a unique sound that reflects her background in North America and time spent in both Scotland and Ireland.
North Star is a collection of songs that leans heavily on traditional American sounds that could be described as mountain and bluegrass music. Several of the tracks feel ask fig they would be at home on an Alison Krauss album and others are clear derivatives of Kyle's love of Gaelic language and music.
'Cairistiona' and 'Sios Dhan an Abhainn' are sung in the traditional language even they they are arranged in a more contemporary style. The instrumentation is a crossover between the traditions with acoustic bass and guitar being supplemented with fiddle and dobro on most tracks and an interesting sound of dulcimer on 'Let Them Be All Reprise.'
The songs are more reflective of her American heritage, as suggested by titles such as 'Casey Jones Whistle Blow', 'Stone Creek', and 'Across the Great Divide' delivered in a way that harkens back to Emmylou Harris in her folk era.
Kyle's vocals, like many artist in her genre are sharp and clear and offer an emotive change that comes from delivering songs which are either strong stories or descriptions of times and places. For those of you who like their music on the acoustic, folky side, North Star is a definite yes for your collection.'
-Up Country Magazine 


Opens Up for Dreams 
'American Kyle Carey experiments with traditional American folk and Celtic ditto just as she did on her successful debut Monongah (2012). There are traits of the same grandeur as the beautiful landscape of the fold-out envelope, and with the risk of sounding pretentious, I think her music in its best moments open up dreams and pleasant fantasies. Particularly attracted by the title song, the Gaelic 'Sios Dhan Abhainn' ('Down To The River') and closing 'Across The Great Divide', where Kyle sings extra well.'


Americana UK Dirty Dozen
'Acclaimed singer/songwriter Kyle Carey has taken folk music traditions she describes as "two branches of the same tree" and grafted them together into something uniquely her own. "Kyle Carey represents an interesting crossroads of Celtic Americana (which she refers to as Gaelic Americana)," wrote Art Ketchen in Celtic Beat in June, 2013. "In her gentle, modest way she represents both a well-traveled path, but also an innovation."
Tell us about yourself and what you do?
I make my own brand of Celtic-influenced American music called 'Gaelic Americana'. I write original songs inspired by American folk music, but also speak and sing in Scottish Gaelic. My goal with my music is to explore and highlight the link between American folk/traditional and Celtic music.
How did you start out?
I recorded my first album in 2011 when I was living in Dingle, Ireland. An old college friend contacted me and suggested I record an album, as he was starting a production company. He helped me find a producer, Donogh Henessy, and before I knew it—all the pieces had fallen into place for me to make my first CD.
What is your current release/future release?
My new album, North Star was released on March 1st. The album was recorded in Scotland last winter and produced by Seamus Egan.
What is the best part of being a singer/song writer?
I love traveling and I love meeting new people. Music has brought some wonderful life-long friends my way, and I feel extremely fortunate to see all the parts of the world that I have. I couldn't imagine any other life for myself.
What is your most significant moment yet?
Working with producer Seamus Egan was hugely significant and beneficial to my career. He really pushed me, vocally and creatively, and I feel like I made huge strides in my craft just through engaging in the creative process with him.
What are your biggest musical influences?
In the Americana sphere, I would say some of my greatest influences are Nanci Griffith, Gillian Welch and Iris Dement. On the Celtic side, Kathleen MacInnes, Julie Fowlis, and Mary Black.
What venue/gig do you most want to play?
I hope a trans-Atlantic answer is OK for this one as well! I'd love to play 'Mountain Stage' in West Virginia, and Celtic Connections in Glasgow someday.
What is your best/favourite song you have written?
'Adenine' on my first album is a song about the son of a rattlesnake Baptist preacher who is sold to the circus by his cruel mother upon the death of his father. I'm proud of the fact that I was able to condense the story down into a song, and the symbol of blind faith & human greed it came to represent.
What is your favourite album of this year?
I've been really enjoying the new Stray Birds album—Best Medicine. They're wonderful song-writers and I admire the stripped-down honesty of their sound.
What does the next six months have in store for you?
I'll be touring the UK/Europe for the next month and a half and then I'll be returning home to NYC. I hope to spend most of the summer writing new songs and planning new collaborations.
Where do you see yourself in ten years?
I hope that in ten years I'll have released more albums, and that I'll also have evolved in my sound. I'm not sure where this fusion of American and Celtic will take me, but I'm enjoying exploring the relationship between the two traditions. I plan to keep that exploration as my focus, but to also grow both in my songwriting and guitar playing.
What is the best thing about Americana-UK?
I think it's wonderful that Americana UK provides an outlet for Americana music in Britain. I also very much appreciate the fact that the website provides a platform for independent artists that might not otherwise be heard. And of course, the reviews are always well written and honest.'


'This is truly a beautiful album. Every track is serenely imagined, performed and pitched, leaving a lasting impression of tranquility, melody and beauty. A second release from a US singer-songwriter with strong Scottish influences at her heart, North Star is an album that merits discovery for anyone with an interest in traditional Scottish roots music and/or modern Americana.
The twelve tracks included are virtually all, save one, written by this young folkie, a gal with an extraordinary pedigree: From New York, Carey travelled North on a Fullbright Fellowship to study Scottish Gaelic and traditional fiddle in Cape Breton, Canada, before pitching up on the Isle of Skye on Scotland's battered Hebridean coast to pursue her passion, a love for Gaelic culture, language and song. The result is this wonderful release which Carey christens appropriately, perhaps, 'Gaelic Americana'.
The strands she weaves together encompass modern country/Americana, Irish-American traditional roots and Scottish-Gaelic traditional music and lyricism. Somehow, she succeeds in putting her own stamp on this unusual mélange to produce an album of haunting original music steeped in a timeless traditional vat of bubbling beauty. This is music that comes from deep traditions but with a reverent twist of modernity that adds appeal and emphasis.
A version of the old standard 'Down To The River (To Pray)' is here cloaked in a shimmering Gaelic language hue, performed acappella with ease and grace; a memorable version that lingers long after the close of the album itself. And if you don't have the Gaelic yourself, never fear, the music here is of such superb beauty that it hardly matters. With Americana banjo ace Dirk Powell and roots maestro Nathalie Hass also guesting with superlative support work, this is an album that is guaranteed to lift the spirits and soothe the senses. I personally love it.'
-Iain Patience, Cashbox Magazine Canada


Beautiful and Tranquil
'Many acoustic stringed sounds crystal clear and nuanced, so that the discs sounded in the 70s. Airy and soothing and very pleasing to put on a gray morning, and you come alive directly …
Too beautiful music easily creates some ambivalence in me. It could so easily be a little innocent and well interspersed to my ears. But not like this …! This is beautiful, very beautiful, but there is not the slightest obsequiousness or anything that annoys.
American Kyle Carey is a new acquaintance for me, but she's fine using the English pair Ben Walker on guitars and Josienne Clarke lovely vocal harmonies. So it's like a fresh mix of bluegrass, folk and singer / songwriter.
Kyle Carey's website features several of the texts and also they are often harmonious, but not always, yet it is the feeling that pervades this album. When Ben Walker plays electric guitar on a song it becomes almost revolutionary, although he plays with little Knopfler twist. It could have been even more so, but one can not have everything …
This is as fresh as an excursion an early summer morning.
Kyle Carey's website – beautiful and harmonious layout here …'


'Kyle Carey is an American singer / songwriter with an excessive interest in Irish and Scottish Celtic music and poetry. That brought her first to the Canadian Cape Breton, where she studied Scottish Gaelic. Eventually they ended up on the Scottish island of Skye to study intensively Celtic songs there.
Meanwhile, she also wrote on her own songs, and to record her first album, she went to Ireland. North Star is her second album, it was recorded in Glasgow, Scotland, and there are two songs in Celtic on a large number of self-written songs, and also the wonderful 'Across the Great Divide' by Kate Wolf.
The songs are all gorgeous and the arrangements are superb, thanks to the renowned guests who Carey managed to snare for this album – American roots musicians like Dirk Powell, Natalie Haas and Katie McNally play here wonderful with British folk hits like Ben Walker and Josienne Clarke while a few virtuoso Scots and Irish are also still queuing to complete the party – Pauline Scanlon, Chris Stout and Catriona McKay, while the album was produced by Seamus Egan, Irish-American leader of the band Solas.
Do not think it sounds messy, because Carey knows all the influences that she uses – Americana, Irish music, Scottish Celtic poetry, folk, roots, sliding in a natural and smooth way in each other and as an obvious new form of a Celtic Americana sound. Immersive music, and so beautifully arranged and played so well that you always hear new details. An old-growth picture so. Beautiful. An absolute must.'


'Kyle Carey's music is the sum of her travels. From waitressing at Saratoga Springs' legendary Caffe Lena to traveling up to Cape Breton, Nova Scotia, spending a year on the Isle of Skye and recording her debut album Monongah in Ireland, Kyle has soaked up both American and Scottish folk-forms to make what she terms 'Gaelic Americana'. Now fluent in Gaelic, this is probably seen to best effect on her Gaelic language version of the traditional (but made famous by Alison Krauss) 'Down to the River to Pray' here called 'Sios Dhan an Abhainn' (with excellent harmony vocals from Gillebride Mac IlleMhaoil). And on the Scottish work song 'Cairistiona' she gives Julie Fowlis a run for her money.
Elsewhere she introduces us to a fantastic range of characters, from the burgeoning sensuality of new lovers in the sprightly opener 'June Day' ('a tumble in the summer grass/is sweeter than the autumn hay') the Appalachian-inspired, free spirit of 'Nora O' Kane' (she dyed her skirts a harlots red/wore dandelion leaves in her hair') and the young Tennessee wife who longs for a better life away from the railroad in 'Casey Jones Whistle Blow' to the closing 'Across the Great Divide' where she's 'counting troubles instead of counting sheep.' All topped off by Kyle's beautiful, evocative vocals.'
-Jonathan Roscoe, Shire Folk

Gaelic Americana from Mellow Singer-songwriter 
'US born singer-songwriter Kyle Carey has a pleasing voice, which she wields with deft assuredness and gentle charm. Her music, a hybrid form that she describes as 'Gaelic Americana', owes its special qualities to Carey's life-long study of Scottish Gaelic music, language and culture. North Star, her second album, was produced by Seamus Egan, a founding member of the Irish-American folk group Solas.
She is accompanied on the album by a roster of standout traditional players, including Natalie Haas and Chris Stout.
The album features nine originals, two songs in Scottish Gaelic, and a cover of 'Across the Great Divide' by 70s singer-songwriter Kate Wolf. If your ears are inclined towards the romantic side of the folk spectrum, there is much to be savored here.'
-Songlines Magazine 


Fast Five: Kyle Carey
'When did you begin making music, and did you ever ponder a different career?
My folks tell me I started singing around the same time I started talking, so its been a big part of my life since the beginning. That being said, I didn't realize I wanted a professional career in music until I wrote my first song at the age of nineteen or so. It was like something inside me shifted, and I knew there was no other life for me.
How would you describe your music?
I call what I do 'Gaelic Americana'–it's a mix of my own Appalachian-inspired originals along with elements of Irish and Scottish traditional music. I also sing in Sottish Gaelic, which is a language I learned to a point of fluency while living on the Isle of Skye.
What have you been up to so far and what can we expect over the coming months?
I just recored my sophomore album, North Star, which will be released in the UK on March 1st. I leave in less than a week to tour Europe for two months and when I return to my home base of NYC this summer, I plan to start writing songs for the next album–called The Art of Forgetting due out in 2017.
If you could duet with anybody who would it be and why?
I would love to duet with Kate Rusby. She's a beautiful singer and seems like a lovely person to boot!
What's your desert island disc and why would you take this one album?
Hmm, that's a hard one! I might cheat a little and make a compilation disc of all my favorite Gillian Welch songs. She's such a fantastic writer and musician, it's hard to decide which album of hers I love the most. I've never come across an artist who has such a palatable ability to write new songs that sound timeless.'


During her 2015 European tour Kyle stopped off in Belgium to chat with Noreen Donovan of Radio X about the new album, Appalachian folklore and poetic license. To listen to the interview in its entirety, along with music clips from a concert including Ron Janssen and Rachel Davis, click here!


"As the sirens did Odysseus."
'The second CD by Celtic-Americana singer/songwriter Kyle Carey Cl '03 hits the top of the national folk charts and has reviewers bewitched.
The website Lonesome Highway—"Music portal for hard-core country, folk, bluegrass, roots & Americana music"—starts with the bio. "[Kyle] Carey has lived a colorful life as a citizen of the world and absorbed traditional influences from various sources: living in an Eskimo village in the Alaskan Bush, studying language and music in Cape Breton, Canada, the Isle of Skye, and New York City. So we are given a truly transatlantic artist who includes both American and Celtic styles into her songs."
And the occasion last September was the debut of her second CD, North Star, three years after her initial offering, Monongah, trumpeted her arrival on the international folk scene. The success of that first album provided Kyle the "street cred" to assemble an all-star cast to back her on this follow-up: producer Seamus Egan, founder of the Celtic super group Solas; multi-instrumentalist Dirk Powell, who has toured and recorded with Emmylou Harris, Joan Baez, Steve Earle, Kris Kristofferson, among others; Juilliard-trained cellist Natalie Haas, who might be described as the folk scene's Yo-Yo Ma; famed Irish traditional singer Pauline Scanlon; rising British folk stars Ben Walker and Josienne Clark; and luminaries besides these.
Nonetheless, in a genre where major-label backing is particularly absent these days, Kyle had to mount a Kickstarter campaign to finance her album. A number of her backers came from the Holderness community, and the whole process had a certain upside, Kyle said in a November interview with Jason Peverett of the Peverett Phile. "I think it meant a lot to my friends and fans to be part of the process," she said. "It's a wonderful feeling to make an album with a community."
And the outcome? According to the number of airplays from folk-oriented radio DJs from across the nation, North Star debuted at #7, just behind a tribute album to Johnny Cash and the last album Jesse Winchester recorded before his death last summer. Among single tracks, Kyle's cover of Kate Wolf's song 'Across the Great Divide' hit #14.
The album includes two songs in Scots Gaelic, an ancestral language in which Kyle is fluent, and then—besides the Kate Wolf cover—each track is original. "The arrangements possess great harmonies and the melodic feel of the many musicians used here translates into a very smooth listen," said Lonesome Highway. FolkWords agrees: "One of those special albums that offers its own inherent magic. Once heard, you're captivated. . . .With a richly emotive voice that I could listen to for hours, this lady breathes life into every phrase." A reviewer for Johnny's Garden was also spellbound by that voice: "Kyle affects me as the sirens did Odysseus."
Americana-UK addressed the themes of this "sublime and gently arresting collection of songs." Their reviewer wrote, "North Star explores, through re-imagined traditional folk tunes and original compositions, the age old relationship between the Celtic fringes of the British Isles and the new world of the east coasts of America and Canada, hence the Carey-penned and American-centric 'Casey Jones Whistle Blow' sitting alongside the arguably more esoteric 'Sios Dhan an Abhainn.' . . . The release breaks further ground by exploring the female experience of this ancient international exchange, an aspect of human experience, certainly in music, that has been less explored."
Kyle has recently moved to Brooklyn, but the hard work now lies in performing in support of the album. She's booking tours now across the United States, Canada, and Europe. Jason Peverett asked her where she most likes to play, and she said, "I think I prefer Europe. I play bigger venues and the entire thing is much more sustainable. Europe and Canada have a much friendlier society and culture when it comes to the arts. Everything in the United States is set up to make leading an artistic life as difficult as possible."
It's rather a paradox that an American artist should find a more enthusiastic reception abroad, but in the worlds of American folk music, blues, and jazz, that has traditionally been the case. It's another sort of "ancient international exchange," but rarely has there been a singer, writer, and musician as rich in the coinage of that exchange, as expressive of so many its various communities, as Kyle.'
-Holderness School Today Magazine 


'American singer-songwriter Kyle Carey calls her music 'Gaelic Americana'. Her album North Star intricately binds together music from the USA, Ireland, Canada and Scotland in a striking way. Carey's voice is beautiful and the accompaniment style complimentary. A favorite, stand-out track is 'Sios Dhan an Abhainn' a Gaelic cover of the classic American hymn 'Down to the River.'
-Varmlands Folkblad


'Second album from Kyle Carey, who was brought up in New Hampshire and Alaska, studied her music and singing in Cape Breton and Skye (including learning Gaelic singing and pronunciation from Christine Primrose). She takes her blend of Appalachian and Gael- ic-influenced music seriously, with great effect. And if the stature of the cast list doesn't give you a clue as to the regard in which she is held, it ought.
A teller of stories, with a lovely, warm, inviting voice, on this album she sings mainly her own material in English with some very tasty low key accompaniments from the likes of Chris Stout, Natalie Haas, James MacKintosh and current faves Josienne Clarke and Ben Walker. She switches to Gaelic for a slightly up-tempo treatment of Cairistiona and is joined by Gillebhride Mac IlleMhaoil on 'Sios Dhan An Abhainn' (Kenna Campbell's translation of 'Down To The River To Pray').
The album finishes appropriately with a thoughtful treatment of Kate Wolf's 'Across The Great Divide' but as soon as it's finished my fingers seem to automatically prod the player to go back and revisit her own 'Let Them Be All Reprise' and the title track. A lovely, gentle, slow-grower of an album with enough edge to maintain the interest from start to finish. I'm off to track down a copy of her first album: no greater praise.'
-Bob Walton, fRoots Magazine

Popgeni
'It is not just the cover that is attractive to the American Kyle Carey's latest album
North Star
When she recasts the 12 songs, ten of them are her own, in a blend of Americana roots, Irish
tradition and Scottish Gaelic poetry, it becomes something quite different, and world music related matter
where on the globe, we have our roots.
Produced by the renowned American Ireland Séamus Egan, backed by a bunch of exquisite comp musicians
and topped with Kyle's voice so the album is a straight through tasteful proof of her ability to merge
together American and the Gaelic tradition in a personal and elegant way.
The sound fit together and acts as a perfect musical yoga.'


'The album starts with the light hearted 'June Day' which portrays a new love on a hot summer's day which leads into 'Casey Jones Whistle Blow', where a young Tennessee wife longs for a better life far away from the railroad that takes her lover away.
Kyle takes you to her homeland, Scotland, singing in her Gaelic tongue a lovely ballad, 'Cairistiona' which has a spirited mandolin running all the way through.  The title track has a beautiful acoustic guitar background with Kyle's sweet vocals, one of my favorites. Following is the original yet timeless gospel-inspired ballad 'Let Them Be All Reprise'  with 'Down to the River to Pray' originally sung by Alison Krauss, Kyle chooses to treat us to a beautiful Gaelic version. The lovely and relaxing CD is sure to please Kyle's fans.'
-Cross Country Magazine


'Once the Celts migrated from the Old World to the New World, and at some point the music has been transported to the United States. Of these long trips negotiated and act a lot of songs. This source also makes use Kyle Carey, who was born in New Hampshire.
After studying the origins of the music, including a stay in Scotland, on the Isle of Skye, and trips to Ireland, a style that is now referred to as 'Gaelic Americana' gradually developed. And in terms of the concept of Americana already show the first song and the use of the mandolin that provide many ur-American sources were tapped. So the influences are diverse and have a fairly unique style produced, presented with a very soft, warm and harmonious voice full of emotional expression.
This panel was part of a Kickstarter project. Lively and cheerful showing itself largely the mood of the music, mainly supported by acoustic instruments. On very likeable way we can go on a cozy trip with Kyle, always accompanied by the typical elements of bluegrass. But also quite strong influence to the Celtic folk songs like 'Northern Lights' determine the overall picture. This song I would suggest at this point as a check out tip, infinite beauty and harmony, he seems to radiate, to all who can get involved in this kind of music. Best matched harmony vocals positive picture is rounded off pleasantly.
Occasionally attracts the pace, such as the brisk 'Nora O 'Kane', a song that breathes a high degree of melancholy.
It's not easy to highlight a favorite song, because actually I like all the songs equally in their own way. However, there are title 'Northern Lights' and 'Northstar' and 'Winter Fever' that me but then most touching and impressive.
'Sios Dhan at Abhainn' – is how the song title suggests, sung in Gaelic. However, it's not nearly as smooth and convincing, as I know it from European musicians from Ireland and Scotland. Nevertheless, does not detract from the excellent overall impression of this plate with beautiful music, which seems to make the world a little nicer to me.'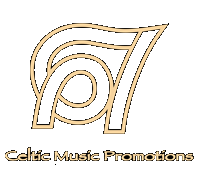 An exclusive interview contributed by Baxter Ivon for 67 Music
'Acclaimed 'Gaelic Americana' singer/songwriter Kyle Carey lent her time recently to share the process of completing her latest album North Star. She also talked about the challenges faced by an independent musician. Her story is valuable to anyone trying to pursue independent music and crowdfunding. How does one push their ideas into fruition? You will learn as you read further.
After finishing Monongah, she took time to write songs which became the album North Star. I find that singing in many languages is an amazing feat. This is what Kyle does on her albums, while also handling the instrumental tasks.
Baxter: Now that North Star is out, what's next?
Kyle: I wish I knew Baxter! Just kidding. I'll be leaving in three weeks time to tour Europe and the UK for two months. Then I return to my home base of NYC for a year. I'll probably do a few short tours and local events until I tour Europe again in the spring of 2016. At that point, I'll begin to plan the next album. I also hope to use the year ahead of relative down time to do some writing. I'll need to make some decisions on who will produce the next album, and where I'll record it. On that front–I already have some ideas.
Baxter: As an independent artist, what have you learned so far in the process of creating this album?
Kyle: North Star was my most complicated project to date, but saying "to date" doesn't mean much considering it's only my second album. One thing I did learn in the process of making North Star is that things can take longer, and cost much more than expected. On a lighter note, I learned how invaluable the insight of an experienced producer and highly creative backing musicians can be. The core group involved in the recording of the backbone of the album really helped to strengthen and diversify my songs.
Baxter: What were/are the challenges of getting ideas into the songs?
Kyle: I usually don't have too much trouble finding ideas for a song, but I do find it hard at times to convey them eloquently. I do a lot of editing in my lyrics and quite a few of the songs on North Star were re-written from the original words. It can also be challenging to get the right mix of Appalachia and Celtic into the songs, but in both my recording projects I feel as though things have come together cohesively in the end.
Baxter: What made this album different from your debut?
Kyle: I feel as though North Star is quite a bit more realized than Monongah. It was planned much more carefully, and I came into the project with a clear sense of who I am as an artist and the sound that I wanted. All of those things were in the formative stages when I recorded Monongah. North Star also has a greater scope, and includes some more personal songs, as well as imagery and subject matter from my native New England and Alaska.
Baxter: How was the experience recording North Star in Scotland?
Kyle: Recording North Star in Scotland was amazing! Gorbals Sound Studio is a beautiful facility where some of the "best of the best" record. It was also great to make the project in a city I love so well and where I have friends. Susan Boyle was also recording her new album the next room over, so we'd often run into each in the hall. Until I stole the chips out of her dressing room. Then she stopped talking to me.
Baxter: What are your tips to those planning to create songs that are acoustic based with Americana and Celtic flavor?
Kyle: I think a trans-Atlantic sound can be achieved in a number of ways, but perhaps one of the best ways to do so is through both sound and subject matter. My own sound, which I call 'Gaelic Americana' is accomplished both through instrumentation and a variety of originals whose subject matter carry references from both sides of the Atlantic. I also think that if you're going to sing in another language, and in this instance a Celtic one, or perhaps more specifically record in it—you should put in the time to learn to speak it.
Baxter: What do you think are the challenges that are ahead in your independent musical career?
Kyle: I think there are always going to be financial struggles, and I doubt that will ever change. That being said, the rewards most certainly outweigh the risks. I also struggle at times with a lack of structure, and the path of an independent artist can be a lonely one. You're your own band leader, booking agent, manager and publicist. But the gifts are innumerable and things do get easier the longer you keep at it.
Baxter: Your message to your listeners and readers of this interview?
Kyle: Thank you so much for listening and reading, and thank you Baxter for having me! Of course, I'd love to share my website, www.kyleannecarey.com, and on a more personal level—if anyone out there has a dream that seems far away, or that they're scared of—don't be scared to go for it. I never thought I'd record an album, let alone work with some of the people I have and have the opportunity to tour the world. Keep your vision in focus, don't lose hope, and good things will come your way.'


Delicate mix of folk music from the USA, Ireland and Scotland, gilded by Kyle Carey's warm voice
'Twelve new songs by American folk singer and guitarist Kyle Carey is never wrong. And 12 new songs is what North Star contains. In addition to a traditional Scottish song, a traditional American song, and Kate Wolf's 'Across the Great Divide' Kyle Carey wrote them all herself. And all you have to do is listen!
Kyle Carey continues to explore and create a mix of Irish, shot through with American folk music. This time Irish American Séamus Egan produced the album, and Carey sings just as rippling beautiful, warm and soft as she did the on Monongah which arrived in 2011. Carey, who was once a waitress in New York, has really gone in depth when it comes to exploring this music and its origins.
She has studied Scottish Gaelic in Cape Breton, Canada, and continued to study Gaelic music on the Isle of Skye in Scotland. Her debut album she recorded in Ireland and the music of Northstar describes herself as 'Gaelic Americana'. And certainly there is much in it.
The mix of styles is almost indistinguishable, but who have a need to do so, on the other hand? This album, perfected by renowned folk musicians from all those countries, just sit back and take in through all keen pores available. North Star is a harmonious, fine-boned thing, just as melodic and melancholy as it is beautiful, with an acoustic, natural sound and relaxed atmosphere. Make your life a little more beautiful. You only have to close your eyes, and Kyle Carey will do the rest.'
-Robert Ryttman, Zero Magazine 


'Kyle Carey performs what she describes as 'Gaelic Americana', a combination of Celtic and Appalachian folk music. North Star is her second album with songs sung in both English and Gaelic, including a beautiful Gaelic translation of of the traditional song 'Down to the River to Pray.'
-Country Music People Magazine 


'Kyle Carey seems to have grown up in different locations in the US, before a mixture of folk music with roots both in the Appalachian and Ireland / Scotland. She calls it all 'Gaelic Americana' some say Celtic, Americana. The instrumentation of guitars, fiddle, banjo, mandolin, dulcimer and bass provide a base and direction for a soft and nice sound. A song is in Scottish Gaelic and she sounds more British as American, The album is also recorded in Scotland. An interesting album for folk music fans.'
-Lars Kjelberg, Kountry Korral Magazine


'This is the second album from Kyle Carey. A native of New Hampshire, Kyle claims its Celtic origins and offers music at the intersection of Gaelic tradition and Americana.
It's not always easy to have a foot in two different familes, even if they are nearby: the supporters of hardline tradition may find you too innovative while you may be too conservatively judged by others. Suffice to say: this album is superb. Superb, production of Seamus Egan: great, the musicians who accompany Kyle, which include folk duo brittannique Josienne Clarke and Ben Walker and the Scottish fiddler Chris Stout: beautiful to see that Kyle is slightly reminiscent of Kate Wolf.
The song that ends the album is in fact the cover 'Across the Great Divide' by Kate Wolf. Otherwise, of the 12 songs, 9 were written by Kyle, including 'Casey Jones Whistle Blow', a new song evocation of the late legendary train engineer of the 19th century. A very nice album to many of the other Coyotes too.'
-Jean-Jacques Corrio, Le Cri Du Coyote 

Sur La Route De Memphis
'Born in New Hampshire, Kyle Carey traveled to Canada in Nova Scotia where she studied what concerned the culture, including the Irish and Celtic music. Kyle Carey now lives in New York and can be described as a folksinger, even if sometimes some of her interpretations have an Americana influence. She recorded her first album Monongah in Ireland in 2011 and North Star was made to him in Glasgow in Scotland with the best musicians in the area. Of the twelve available songs nine are original pieces, two traditional and one a cover.
It is the beautiful voice of Kyle that unites the whole, sometimes approaching the Americana folk singers. As for support, it is dominated by acoustic guitars but the mandolin is never far away as is banjo, harmonium and violin are very discreet. Some vocal harmonies embellish the whole. There are fine pieces such as 'North Star', others as well that sound Irish, such as 'Let Them Be all Reprise', ballads like 'Northern lights' or the traditional 'Cairistiona' with many voices nice touches. A beautiful voice, varied songs, those who appreciate folk music will enjoy it.'
-G.D. Sur La Route De Memphis 


'Carey describes her music is 'Gaelic Americana', which is a pretty accurate label, as labels go. Her last record featured heavyweights on the Irish music scene and this one enlists some equally big punchers, such as producer Seamus Egan, Katie McNally, Dirk Powell, Catriona McKay and Natalie Haas.
Her songwriting is strongly influenced by Irish and Scottish tradition and her themes revolve around emigration and longing. Highlights are the two Gaelic songs, 'Cairistiona' and 'Sios Dhan an Abhainn', and a nimble reading of Kate Wolfe's 'Across the Great Divide', which evokes the spirit of one Nanci Griffith.
Carey's gentle voice is kept well up in the mix throughout while the delicate accompaniment is first class. An impressive second album.'
-Tim Readman, Penguin Eggs


'Kyle Carey has one of those distinctive voices of old and mezzo-soprano, that touches you and permanently makes a home in your ears. Mrs. Carey sings not only sings wonderfully, she also writes excellent songs on this her second album, recorded by Solas producers Seamus Egan and with the aid of a whole squad of excellent guest musicians, which may be a little too smoothly arranged at times. Nevertheless–it makes for a unique Celtic American variety.'
-Folker Magazine


Video Premiere 
'Let Them Be All Reprise'
'Anyone that has been following us or Kyle Carey on twitter may have picked up the teaser screenshots she's been sharing and the mounting excitement over this video premiere. So we're very pleased to finally be able to unveil Let Them Be All Reprise which features on her latest album North Star.
Kyle shared the following about the video and song:
I wrote 'Let Them Be All Reprise' when I was still in college. I'd been listening to a good deal of Gillian Welch at the time, and I fell in love particularly with 'Bright Morning Stars' – with how she'd managed to write a new song that sounded old and timeless.
I was working at the admissions office of my college the summer after my junior year, and one afternoon I started humming a melody while filing applications. The words came soon after. The song is addressed to the mothers of men whose lives were once given in sacrifice of exploration, war and industry.
The director of my video, Adrian Garber, helped develop a storyline for the video that symbolically fits the essence of the words. I've been heavily influenced musically, like so many others, by the film 'O Brother Where Art Thou' and 'Let Them Be All Reprise' reminded me a bit of the traditional American hymn 'Down to the River' which is featured on the soundtrack of the film, and I also cover on my new album 'North Star' – albeit in Scottish Gaelic.
I came to Adrian with a handful of vague concepts (white dresses, a church, lanterns, a river) from which she developed a more macabre and compelling approach. On a symbolic level—each of the colors represents our grooms fate—which he is being bound or tied to.
The red for 'foot soldiers', the black for 'coal miners' and the grey for 'ship captains'. When he comes up washed clean in the end, he is being born into the world with his fate already decided. And those who have been instrumental in that decision – the divine beings if you will – are gone.
The song features Natalie Haas on cello, Katie McNally on fiddle, Ben Walker in guitar, Catriona McKay on Harmonium and Chico Huff on bass. The video was filmed and edited by Dan Kennedy.
Kyle will be on tour in Europe in 2016 including a performance at the prestigious Celtic Connections festival.'
-Alex Gallacher, Folk Radio UK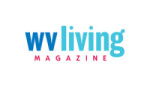 'Gaelic Americana singer and songwriter Kyle Carey shows her love for Appalachia in a new music video for her song "Let Them Be All Reprise." Inspired by the movie, O Brother Where Art Thou, Kyle's video shows imagery of the open fields, white dresses, and baptism to go along with her gospel-like melody.
Kyle first became interested in music in poetry in college where she studied English and literature. Her exposure to folk culture peaked her interest to travel to Scotland where she soon lived and learned the Gaelic language. Her background in folk music and Gaelic blended to form her unique genre of music full of lyrical-like poetry and Americana melodies.
Kyle's director wanted to add a deeper meaning to the video's theme and closely related Kyle's lyrics to baptism. Each color placed on the man during the baptism represents an available predetermined fate of the time period in the video. The red represents foot soldiers, the black for coal miners and the grey for ship captains. Kyle says that although the man cleanses himself and is born at the end of the video, his fate has already been decided.
Kyle said she loves the theme because it gives her viewers a chance to interpret deeper meanings, but the video still conveys the more obvious religious aspect.
Although "Let Them Be All Reprise" is not Kyle's most recent song, it can be found on her latest second album entitled North Star. The song has always been one of her favorite songs on the album, and she wanted to do something special for it to gain more exposure. Kyle is expecting to release her third album sometime in 2017 and has already written almost half of it.
Kyle will start touring again in January 2016, traveling throughout Europe until August. She hopes to visit West Virginia for a performance when she returns home, since her interest in Appalachian style music stemmed from Louise McNeill, a West Virginia poet laureate.'
-Alex Casola, WV Living Magazine


To read Kyle's third interview with the Peverett Phile click here!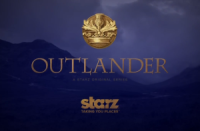 Kyle recently did an interview with the folks on the 'Outlander Homepage' blog about the influence of Gaelic and Scottish music in her sound. To read the interview in its entirety click here!


Belgium-based fiddle player Amy Merrill recently sat down with Noreen Donovan of Belgium's 'Radio X' to discuss the upcoming European tour of the 'Kyle Carey Trio' in the spring of 2016. To hear the interview in its entirety click here!


'Kyle Carey's second album – North Star follows and builds on the great success of her debut album – "Monongah". Having cut herself a niche styled as 'Gaelic Americana' a mix of Gaelic and Applachian influences, this new album is clever mix of songs in both English and Gaelic.
Kyle has lived in Alaska, Cape Breton, New York, The Isle of Skye (Sabhal Mòr Ostaig) and New Hampshire. She studied Gaelic and fiddle while in Cape Breton then after a break spent a year at Sabhal Mòr Ostaig. Hence the strong gaelic influence in her songs.
'North Star' was a successful kickstarter funded project. An envious line-up of professional musicians and singers have helped produce a very enjoyable collection of songs.'


'Alaskan singer/songwriter Kyle Carey's (vocals, guitar) sophomore album was produced by Seamus Eagan and recorded in Glasgow. She invited a bunch of fine guests featuring Chris Stout (fiddle, viola), Catriona McKay (harmonium), James MacKintosh (percussion), Ben Walker (guitars), Dirk Powell (banjo, mandolin, piano), Chico Huff (bass), Craig Werth (Appalachian mountain dulcimer), Natalie Haas (cello) as well as singers Pauline Scanlon and Josienne Clarke.
Kyle and Josienne sing the rhythmic "June day" together, brilliantly accompanied by acoustic guitar, mandolin and bass. Then the banjo creates a mid-tempo folky pace for, "Casey Jones Whistle Blow", and Pauline and Kyle mesmerizing the song with their hauntingly beautiful singing and Chris adding his great fiddling.
Josienne joins again for the traditional "Cairistiona" (Christina), a breath-taking rendition in Scottish Gaelic embraced by wonderful guitar and mandolin harmonies.
The title song is a tender ballad with the harmony vocals of Pauline and Eamon McElholm and Katie McNally's fiddle laments to the melancholic "Let them Be All Reprise". Ceana Chaimbeul translated the American traditional Down to the river into Gaelic, "Sios Dhan An Abhainn", accompanied by the harmonium Kyle sings a duet with Gillebride MacIlleMhaoil before guitar and mountain dulcimer join in.
The album ends with "Across the Great Divide", a hauntingly beautiful song by the late Californian songwriter Kate Wolf.
After her debut Monongah Kyle Carey confirms her prowess as singer and songwriter with 9 original songs, supported by some of the finest musicians and singers from Scotland, Ireland and the United States. She excelled my high expectations.'


'Gaelic Americana singer Kyle Carey has recorded a Celtic roots record that is, for all practical purposes, a concept album. 'North Star' focuses on the various migration of waves of Celts from the Old World to the New World. These ancient trails are traced in the songs the immigrants brought with them: Welsh chorales; Scottish reels and Irish jigs. These musical styles, once in the New World, birthed sub genres such as bluegrass, gospel and roots music. Haunting melodies such as 'Nora O' Kane' and 'Northern Lights' reflect this lineage.
Kyle's voice echoes with the history of the songs she is singing. 'Winter Fever' and 'Across the Great Divide,' a splendid cover of Scots Gaelic chanteuse Kate Wolf, continue this fine tradition. But the culminating crescendo is the stunning yet woeful Gaelic lament, 'Cairistiona.' One's heart will be touched as well as one's soul as Kyle sings of a woman with a broken heart and lost love. Those countless days and nights spent studying music on Cape Breton, the Isle of Skye and the Irish countryside can be felt and heard in Kyle's music.
These songs touch upon the eternal chaotic state of the human condition and the longing for a place to call home. Never more does this concept shine through than in 'Sios Dhan an Abhainn,' a Scottish Gaelic version of the traditional Old Time hymn 'Down to the River,' made so famous in the 'Oh Brother Where Art Thou' movie and soundtrack. Kyle's voice here quivers with emotion and hope. The elation of discovering peace of mind is abundantly clear in Kyle's performance.
Produced by Irish-American musical legend Seamus Egan of Solas, 'North Star' is a must for any fan of Loreena McKennitt, Gràda or Gaelic Storm.'
-Michael Lohr, Renaissance Magazine


'If you've yet to come across the term, the genre, the type of music being christened 'Gaelic Americana' and have little idea where it comes from you're no doubt not alone. But consider this simple truth: modern Americana, with its roots and branches firmly secured in the Appalachians and the US bluegrass tradition, largely owes its creation and development to those Irish and Scottish émigré pioneers who moved to the region – the Virginias, North Carolina, Kentucky and Tennessee – over a century ago. With them they took their optimism, music and native language, Gaelic – Irish and Scottish versions being different beasts with strong native racines.
Fast-forward to a few years ago when a young, equally optimistic US-born musical pioneer, Kyle Carey, turned up on the scene with an exciting take on the tradition and a fundamental grasp of Scottish Gaelic which she'd learned off her own bat, following spells in Canada's Gaelic-speaking provinces and the malt whisky-rich, Scottish Islands.
Carey, who is now working on her third album, released a debut offering, 'Monongah' in 2011, a pleasant release that garnered significant praise but nevertheless mostly slipped below the music radar. A few years later, in 2014, she produced a sophomore release, 'North Star,' an album that incorporates Gaelic language and influences into the mix to great effect. This is an album that is genuinely, in my view, little short of sublime, a simply wonderful album rich in melodic master-touches and delightful lyrics – even if you don't understand the language at times. The feel, the ambience, the beauty carries through and Carey carries it off with confidence, poise and power.
Carey herself is modest about the interest generated by the largely self-coined Gaelic-Americana description being applied to her and her brand of music: 'I lived in remote parts of Alaska as a young kid and they have their own language there which sounds a lot like Gaelic. Then I visited Ireland when a student (English major, music minor ) and heard the language there. When I graduated from college, I received a Fullbright Scholarship to catch more Gaelic. I went to Cape Breton in Canada on the fellowship, learned some Gaelic and then moved to the Isle of Skye in the Scottish Hebrides to study Gaelic. I wrote most of the songs on 'North Star' during this time.'
Carey recalls her first tour following the release of the first album, 'Monongah,' as being: '……..straight into the frying pan. I didn't even know what a monitor was!' Now, however, she is generally relaxed and feels on top of things on the road. 'I do get tired at times, but that's part of being on tour. And I can get nervous if family or old friends are in the audience. Otherwise I can play big stages without a thought then I might get twitched just before a smaller show. I guess it's just one of those things,' she laughs.
Carey lists her influences to include:'…….almost anything by Gillian Welch. I absolutely love her music, her lyrics too; Nanci Griffith (whom she herself has been often compared with);Iris De Ment; Mary Black; Scottish Gaelic singer Kathleen MacInnes and Julie Fowlis.' All ladies with strong backgrounds and enviable abilities in song-writing, singing and playing across the two cultural divides of modern US Americana and traditional Celtic music. This is particularly fitting, given Carey's own similar musical background, experience and strength.
Writing comes from the usual sources, she adds: 'I play guitar and write on guitar. Ideas can come from a poem, another song, a book, a conversation, life on the road, almost anything might trigger an initial idea.'
Carey is already working on her third album 'The Art of Forgetting,' due for release in 2017. Currently based in Brooklyn, she is excited by the prospect of remaining on the road, touring and promoting her music to an ever-growing range of fans worldwide.
One thing appears pretty certain, Gaelic Americana is here to stay and the innovative, elegantly expressive Kyle Carey is likely to remain the driving-force behind its spreading popularity.'
-Iain Patience, Rhythms Magazine