Biography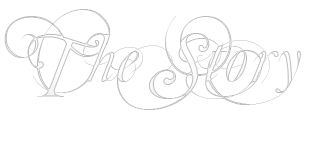 Tomorrow's First Light
Acclaimed singer/songwriter Kyle Carey has taken folk music traditions she describes as "two branches of the same tree" and grafted them together into something uniquely her own.
"Kyle Carey represents an interesting crossroads of Celtic Americana (which she refers to as Gaelic Americana)," wrote Art Ketchen in Celtic Beat in June, 2013. "In her gentle, modest way she represents both a well-traveled path, but also an innovation."
Poets, painters, and sculptors also walk paths that bring them to crossroads of tradition and innovation. A folk musician doesn't necessarily need to go adventuring through those crossroads. The folk tradition itself is beautiful enough, substantial enough, relevant enough to bear repeating as it is. You choose your genre and just ride it.
But the best and most adventurous—like Kyle Carey, for example—assume the weight of that tradition and make it new all over again. Ketchen notes that some Celtic purists find this upsetting. "But that is what makes her such a valuable artist," he continues. Carey stands at a crossroads, and from there sings old songs that are entirely Celtic, completely American, wholly something else besides—and as new as tomorrow's first light.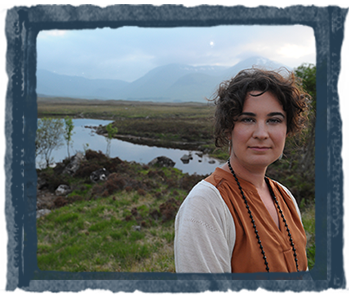 And who could be more comfortable in that crossroads than one of those rare Americans who actually speaks the language of her Gaelic ancestors, and is fluent in it? The daughter of schoolteacher parents, she spent her early years in the Yupik Eskimo villages of the Alaskan Bush, immersed in that other northern language. While at Skidmore College, she waited tables at the legendary Caffé Lena in Saratoga, NY, and earned a Fulbright Fellowship to study Gaelic and traditional fiddle styles on Cape Breton.
That was followed by a two-year sojourn on the Isle of Skye, where she cemented her command of Gaelic. There she also fell under the tutelage of Christine Primrose—a native of Lewis and one of Scotland's most respected traditional singers—from whom she learned the secrets of pronunciation and tone that distinguish singers like Primrose in their performances of the old songs.
Carey's 2011 debut CD, "Monongah," was recorded in western Ireland and produced by Donogh Hennessy of the Irish acoustic super-group Lùnasa. She was backed by Pauline Scanlon (Lumiere) and Aoife Clancy (Cherish the Ladies) on harmony vocals; Brendan O'Sullivan (Gràda) and Cape Breton's Rosie MacKenzie (the Cottars) on fiddle; Appalachian expert John Kirk (Quickstep) on mandolin and banjo; and Trevor Hutchinson (the Waterboys, Lùnasa) on double bass.
The album shot to #8 on American Folk DJ charts, and made too many best-of-the-year lists to mention here. Most of its songs are original and in English, their subject matter ranging on one level through the present and the history of rural America, Canada, the British Isles; on another level through the busy crossroads and winding byways of the human heart.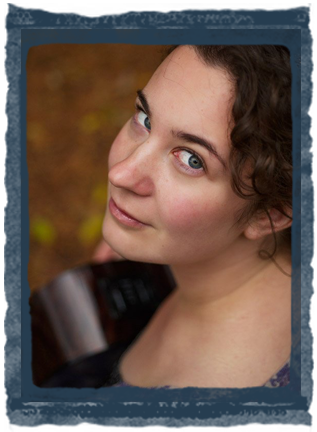 "Drawing from both the American and British folk traditions, the songs, including some very fine originals, are beautifully crafted and performed," wrote Jeremy Searle in R2 UK. "Her voice is soft and gentle without ever descending into tweeness, and the sparse backing, largely acoustic guitars and fiddles, is haunting and moving. 'Magical' is the mot juste for this album. Assured, confident, charming, and irresistible, it sticks to the CD player like glue, as does the finger on the 'repeat' button."
"Though many of my songs contain themes of longing and immigration," says Carey herself, "the most important thing about my music is its mix of Celtic and American Appalachian styles—which in the end are really just branches of the same tree. I think the most exciting music comes from the crossing of cultural and artistic boundaries." The World Music Network is among the many who agree: "Kyle Carey," said a label spokesman, "represents the true vision of a transatlantic artist."
Carey's eagerly anticipated forthcoming CD, "North Star," has been produced by Seamus Egan, a founding member of the Irish-American folk super-group Solas, and is supported by a cast of musicians (Dirk Powell, Natalie Haas, Chris Stout, Josienne Clarke, Ben Walker) no less brilliant than those on "Monongah". And what to expect on this one?
"I think what makes this album most different from 'Monongah' is the subject matter of the songs," Carey says. "I've introduced some love songs—some fictitious, and one in particular that's highly personal. I think, too, the Gaelic/Celtic and American mix of this album is more fully realized—through the musicians we chose to bring on board, the various recording locations (Scotland, Ireland, New England, and Louisiana), and the careful thought we put into each song's arrangement. Seamus Egan, being Irish-American himself and with a background working with both singer/songwriter and Celtic musicians, was the perfect fit for my sound."
It's a sound composed of equal parts of what's tried-and-true and the unprecedented results of reformulating the old in new and imaginative ways. Kyle Carey represents an interesting crossroads indeed—one that spans the Atlantic, and has already commanded a hundred stages on both sides of that pond.
Among those stages, of course, is that of the Caffé Lena, where once she was hired help—but listening carefully, soaking it all in, and now making it new again.
Read more in Wikipedia here.